Wedding Cake
Find Wedding Cake Ideas Here
Question:

What is beautiful and tasty, a real centerpiece at your reception?
_____________________________________________________________________________
Advertising Disclaimer:
Pamela Kazmierczak (owner of wedding-planning-101.com) is a participant in the Amazon Services LLC Associates Program, an affiliate advertising program designed to provide a means for sites to earn advertising fees through advertising and linking to amazon.com.
On my pages you will find text links and photo links to amazon products as well as other programs I am an affiliate of. I also use other forms of advertising such as google adsense. 
If you click to add or purchase an item through a link, I might earn a commission.
_____________________________________________________________________________
Answer:
Your wedding cake.

Are you looking for wedding cake ideas? Your wedding cake can be a gorgeous focal point, yet another way to display the wedding colors or theme that you have so lovingly chosen. Whether you are having a traditional romantic theme or more exotic themes such as a the Mediterranean or a Vegas affair, the cake can be used to further showcase the particular theme or mood you are trying to create. Of course you can also add cake accessories, such as wedding cake jewelry, to any cake to make it even more special!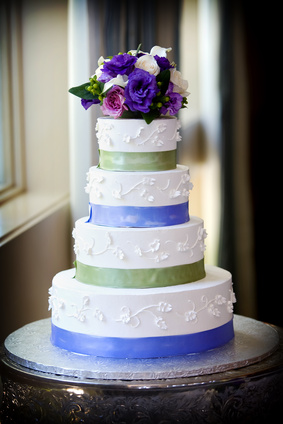 Besides being decorative the cakes other purpose is to give your guests a sweet treat once dinner is over. You want the cake to look beautiful and make all your guests happy at the same time. So how do you choose your cake? Well you can start by choosing a cake maker, or a bakery. If you have recently been to a wedding where you especially enjoyed both the decoration of the cake and the taste find out who they went through. If you haven't been to any big events lately ask your friends and colleagues if they have suggestions.
Once you have some ideas of who you want to go through you can always go in and see the type of cakes they make, look through portfolios of previous decorated cakes, find out what flavors and additional decorations and styles are available and even schedule attending a cake tasting, where you can sample several different varieties that are available. If you are unhappy with what you have seen and tasted you can always try another bakery.
Remember your wedding cake can be personalized to make it feel more like you and your fiancé than just another cake. You can do tons of things to make the cake yours. Some popular suggestions include having the baker use a family recipe, utilize wedding cake jewelry, or by using a family heirloom in the cake design or as the topper or using a certain flower to decorate the cake either because it ties into the wedding theme or because it has special meaning to you personally.

Don't forget to buy a cake topper or wedding cake jewelry for your cake as well as the serving essentials you will need. These will certainly turn into keepsakes you will treasure for years to come.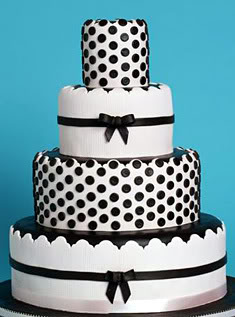 ---
More Wedding Cake Ideas
Autumn Theme Wedding Cakes
Beach Theme Wedding Cakes
Black and White Wedding Cakes
Castle Wedding Cakes
Creative Wedding Cakes
Cup cake Wedding Cakes
Cupcake Tiered Wedding Cake
Daisy Wedding Cakes
Disney Wedding Cakes
Fall Wedding Cakes
Fall Wedding Cake Designs
Halloween Wedding Cake
Heart Shaped Wedding Cakes
Red Wedding Cakes
Seashell Wedding Cake
Simple Wedding Cakes
Square Wedding Cakes
Summer Wedding Cake
Tropical Wedding Cakes
Tropical Wedding Cake Ideas
Unusual Wedding Cakes
Vintage Wedding Cake Stoppers
Wedding Cake Flavors
Wedding Cake Styles
Wedding Cake Topper Ideas
Wedding Cake Toppers
Wedding Cakes With Fresh Flowers
Wedding Cupcakes
Western Wedding Cakes
White Wedding Cakes
Wilton Wedding Cakes
Winter Wedding Cakes
---
---
---
Leave Wedding Cake and Go Back To Wedding Ideas