Wedding Ideas - Are You Looking For Wedding Planning Ideas and Wedding Planning Info?
Finding wedding ideas and Wedding Planning info can be a daunting task. When you look at everything that must be done it seems endless. Well we are here to tell you that it is not. I am here to help make planning your wedding easier and give you plenty of free ideas to use for your unique wedding!
_____________________________________________________________________________
Advertising Disclaimer:
Pamela Kazmierczak (owner of wedding-planning-101.com) is a participant in the Amazon Services LLC Associates Program, an affiliate advertising program designed to provide a means for sites to earn advertising fees by advertising and linking to amazon.com.
On my pages you will find text links and photo links to amazon products as well as other programs I am an affiliate of. I also use other forms of advertising such as google adsense. 
If you click an add or purchase an item through a link, I might earn a commission.
_____________________________________________________________________________
Use this website to find all the wedding information you will need to plan your big day from how to announce your engagement through where to spend your honeymoon. We try to cover all aspects and subjects of wedding planning imaginable, from how to decorate, what centerpieces to choose, what kind of gown to wear and more. Whether you are very familiar with the process of planning for your big day or if you need a lot of help and you feel overwhelmed, we have the information that you are looking for! If you still are looking for a specific answer to something, or you even want us to create more pages about a specific subject, let us know! I still remember planning my own wedding and I remember what it is like.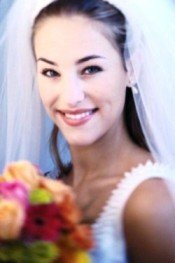 What else does this website offer? We have tons of free information on all wedding subjects such as setting your wedding date, choosing wedding stationery, buying your wedding dress, Picking a venue to get married in and so much more. Look around and see what we have to offer. If you are looking for something specific you can go to any section of the website or use one of the many handy search boxes on this site to find what you are truly looking for.


Besides the free information we also have hundreds of photos (which can be helpful for getting ideas), a free newsletter which comes with access to a free wedding planning ebook and tons of free wedding ideas!


Congratulations on your engagement. We are happy for your upcoming wedding and are here to help plan it in any way we can.