50+ Wedding Cake Flavors You Will Love
Be inspired and get ideas for wedding cake flavors, including ideas by season!
Are you ready to choose your wedding cake flavors yet? If you're thinking on what your wedding cake should look like, think also the cake flavors that would suit the appearance of your cake. It would be worthless to have a beautiful wedding cake with dry and bland taste. Your wedding cake should be equally gorgeous and tasteful as well for your guests to enjoy every single bite of it. 

_______________________________________________________________________________
Advertising Disclaimer:
Pamela Kazmierczak (owner of wedding-planning-101.com) is a participant in the Amazon Services LLC Associates Program, an affiliate advertising program designed to provide a means for sites to earn advertising fees through advertising and linking to amazon.com.
On my pages you will find text links and photo links to amazon products as well as other programs I am an affiliate of. I also use other forms of advertising such as google adsense. 
If you click to add or purchase an item through a link, I might earn a commission.
_____________________________________________________________________________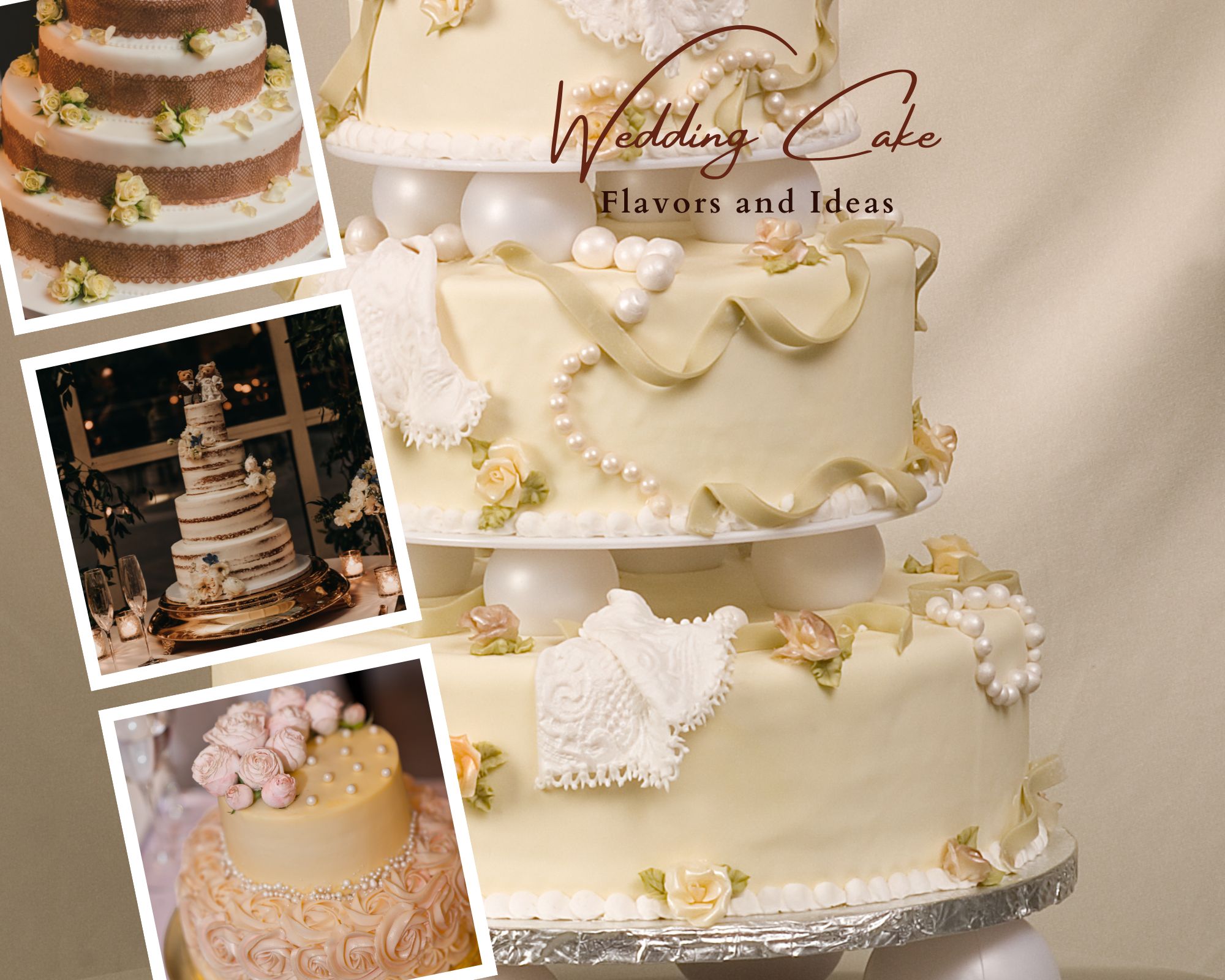 Even the traditional white cake can have a very tasteful flavor other than vanilla. If you've decided to have a white cake, enhance its flavor by adding some fillings like custard, white chocolate, strawberry, caramel and any flavor that you want. If you want a fruity filling, have mango or orange, or you can use both in separate tiers. Lemon sponge cake layered with lemon curd and lemon butter cream is also a perfect wedding cake flavor. 

Today, many couples want a unique wedding cake rather than the traditional white cake. Others just want to be unique while others want their wedding cake to match the theme of the wedding. Like for example, for an autumn wedding, a rich flavored cake like a lemon cake or a chocolate cake would be perfect to match the theme and the autumn atmosphere. Other rich and unique wedding cake flavors that you may want to have on your wedding day are chocolate flavored cakes and cakes with fruits and nuts; fruits and nuts can be a flavor, filling or topping to your chocolate cake. 

Non traditional wedding cakes like carrot cakes and fruitcakes are becoming popular to those brides who want to have an extraordinary wedding cake. Those cakes have rich creamy flavors that everyone will surely love and enjoy eating. Another non traditional wedding cake is called tiramisu; it is an Italian dessert with a unique taste that's perfect for any kind of weddings. 

Cupcake wedding cakes are also becoming a trend nowadays. They come in small servings so you can have different flavors if you want and your guests can also pick the flavor they want. 

In choosing flavors, you should take time to decide on what flavor you want your cake to have. You should at least have a taste test first before making an order or before you make the final decision on what would be the appearance of your cake. Indulging your guests with a delicious wedding cake flavor with a lovely appearanceas well will not only make them satisfied; your wedding cake will remain a wonderful memory of your wedding day. 

12 Unique and Fun Wedding Cake Flavors To Consider
Still not sure what flavor to choose? Here are some additional wedding flavors you should think about!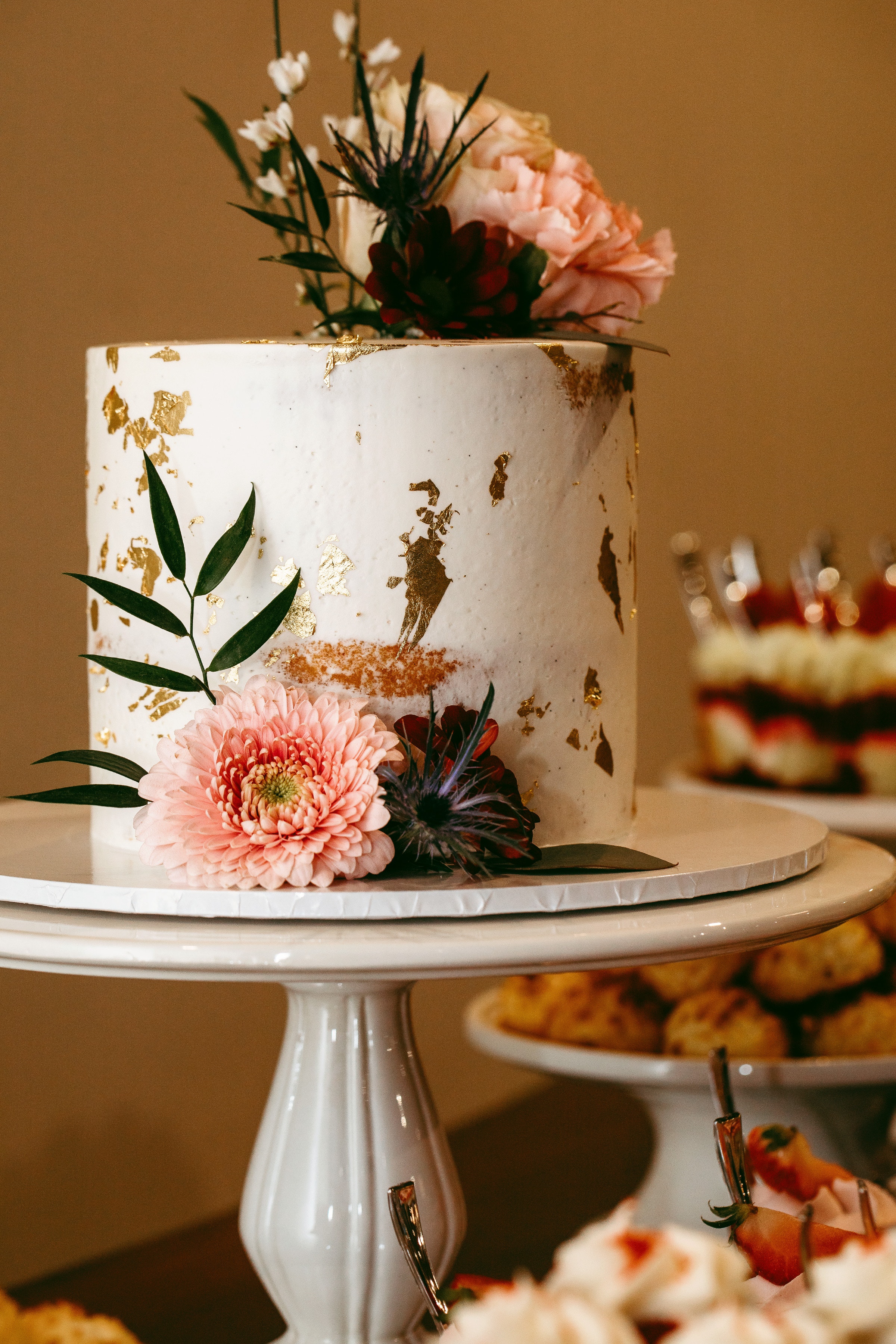 Bananas Foster: This flavor was born in the French Quarter, allowing you to bring southern flavors into your wedding. Who does not love New Orleans? If you want a flavor profile that combines bananas, caramel, cinnamon, and rum with a delicious butter cake – this is the one!
Coconut: If you want a texture and flavor combination, go for coconut. This is not a flavor usually seen at weddings, especially on big cakes covered in coconut – it would really stand out!
Chai Spice: This is not a cake flavor your mother or grandmother had. But it is perfect for a modern wedding. If you are planning a naked cake with delicious layers of cream cheese frosting, this is a fabulous flavor to use!
Peanut Butter Cup: Peanut Butter Cup, Peanut Butter, or Chocolate Peanut Butter are great flavors for the peanut butter lover. Although completely delicious and decadent, make sure to have an alternative for people with peanut allergies.
Cranberry Orange: If you are having a fall or winter wedding, you might want to bring some of the season's flavors into your affair. This is a lovely flavor combination. The cake or cake table can be decorated with sugared cranberries and orange slices.
Orange Chocolate: Another beautiful winter flavor to consider is orange chocolate. You can do this with milk or dark chocolate, allowing the rich cocoa flavor to be brightened by a little citrus kick.
Traditional White: There is nothing wrong with a traditional white or yellow cake. Go classic if you love the basics and want to leave your decorating options open.
Champagne Cake: You can raise traditional to exceptional with a champagne cake with a fruit purée filling.
Red Velvet: Another lovely choice is red velvet. You can do so much with this flavor and color scheme. You may let the red bleed through with a naked cake design, or you may opt for a more traditional design that is offset by the rich red color of the cake once cut into.
Almond Amaretto: Another modern choice that brides and grooms choose is almond amaretto. This is a lovely flavor for nut lovers who want an upscale and sophisticated cake.
Spiced Pear Cake: This flavor has become more popular in the last several years. Spiced pear can be used all year long, and you can add more different flavors to accentuate this mature and tasty choice. For instance, you could use icing choices like cream cheese, chai tea, or salted caramel.
Chocolate Hazelnut: This is another flavor rising in popularity. If you love the idea of nuts but do not want peanuts or almonds, the hazelnut is perfect. The cake can also use a combination of whole nuts, chopped nuts, and hazelnut spread to really bring out the flavor.
Seasonal Wedding Cake Ideas
Still, need enough? Here are some flavor choices by season!
Spring Wedding Cake Ideas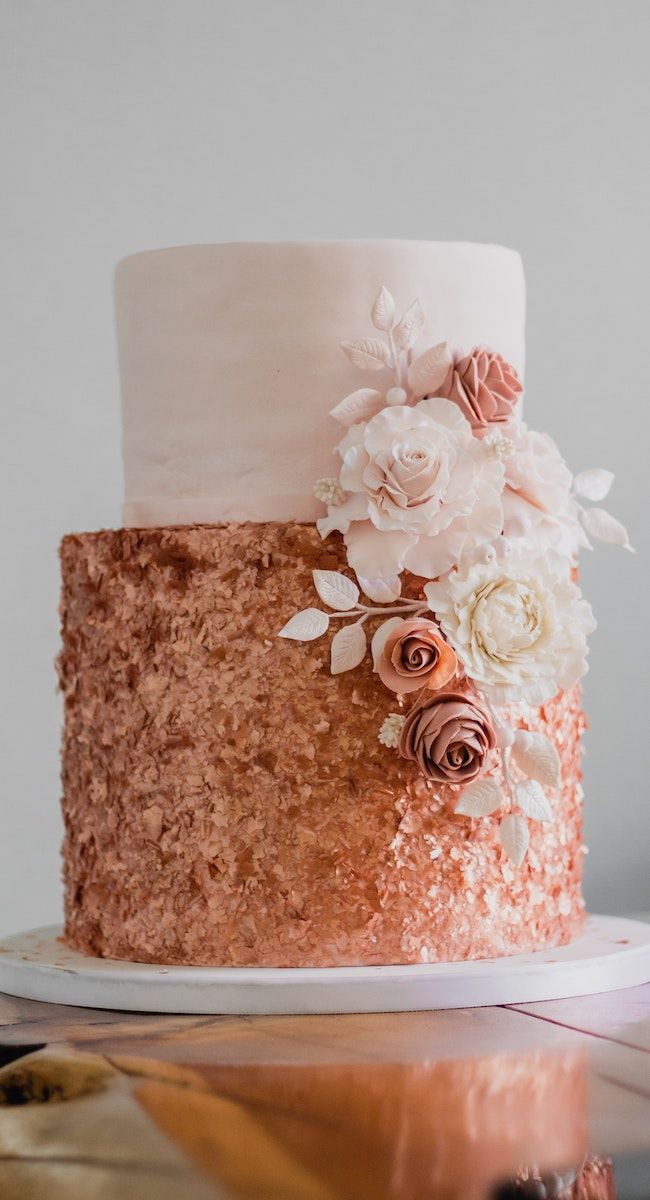 Lemon Curd
Lemon Strawberry
Lemon Blueberry
Vanilla Raspberry
Raspberry Matcha
Pina Colada
Lemon Rosemary
Limoncello
Pineapple Carrot Cake
Pink Lemonade
Vanilla Bean
Peach Praline
Orange Pear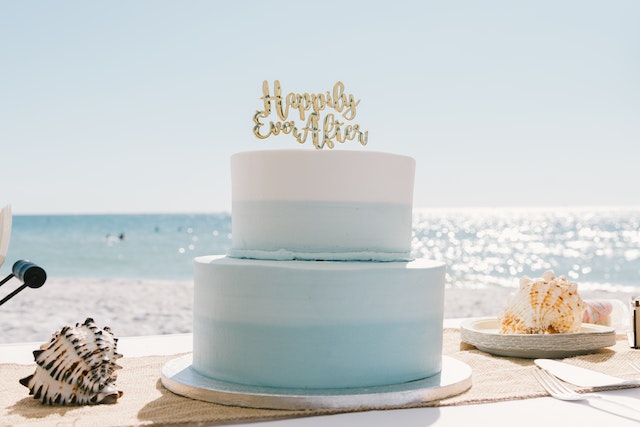 Summer Wedding Cake Ideas
Strawberry Shortcake
Coconut Mango
Almond Cherry
Strawberry Mascarpone
Strawberry Rhubard
Coconut Rum
Blackberry Orange
Raspberry Fudge
Key Lime
Margarita Cake
Sweet Tea Lemonade
Banana Split
Fall Wedding Cake Ideas
Pumpkin Spice
Pumpkin Cream Cheese
Apple Spice
Apple and Salted Caramel
Applesauce
Coffee Toffee
Rum Cake
Apple Cider
Butter Pecan
Sweet Potato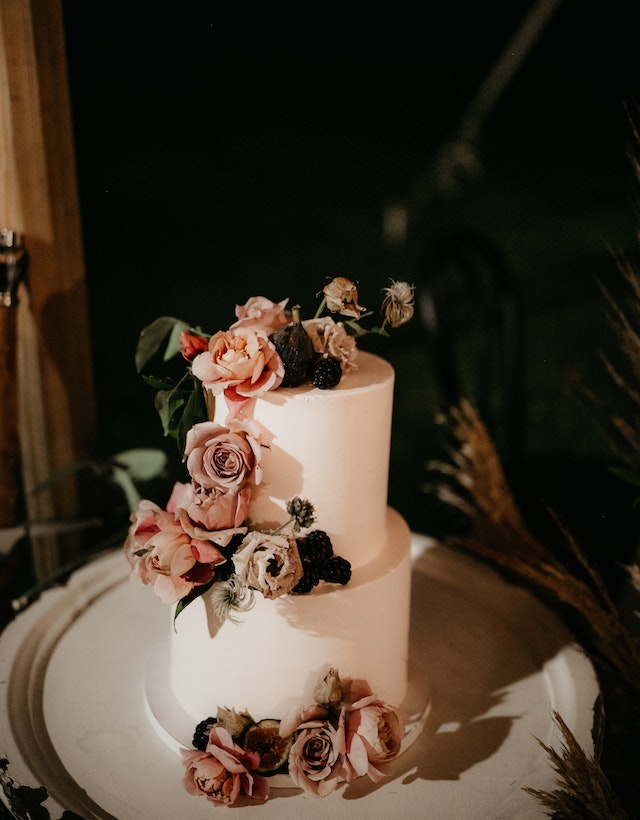 Winter Wedding Cake Ideas
Mint Chocolate
Cinnamon Dulce De Leche
Chocolate Peppermint
Gingerbread
Hot Chocolate
Eggnog
Sticky Toffee
Snickerdoodle with Cinnamon Icing
Spice Cake
---
---
Leave Tropical Wedding Cake Flavors and go back to Wedding Cake
Go Back To Wedding Ideas