Are You Looking For Backyard Wedding Ideas? 
Learn All About Planning a Backyard Wedding
Are you looking for backyard wedding ideas? If you are planning a backyard wedding you are probably looking for tips and ideas to create the perfect outdoor wedding. Keep reading for easy to implement tips and ideas.
_______________________________________________________________________________
Advertising Disclaimer:
Pamela Kazmierczak (owner of wedding-planning-101.com) is a participant in the Amazon Services LLC Associates Program, an affiliate advertising program designed to provide a means for sites to earn advertising fees through advertising and linking to amazon.com.
On my pages you will find text links and photo links to amazon products as well as other programs I am an affiliate of. I also use other forms of advertising such as google adsense. 
If you click to add or purchase an item through a link, I might earn a commission.
_____________________________________________________________________________
Planning a backyard wedding can be a difficult task. There are many considerations you need to think about. When will you have it? Where will it be? Will the season cooperate? How will you decorate?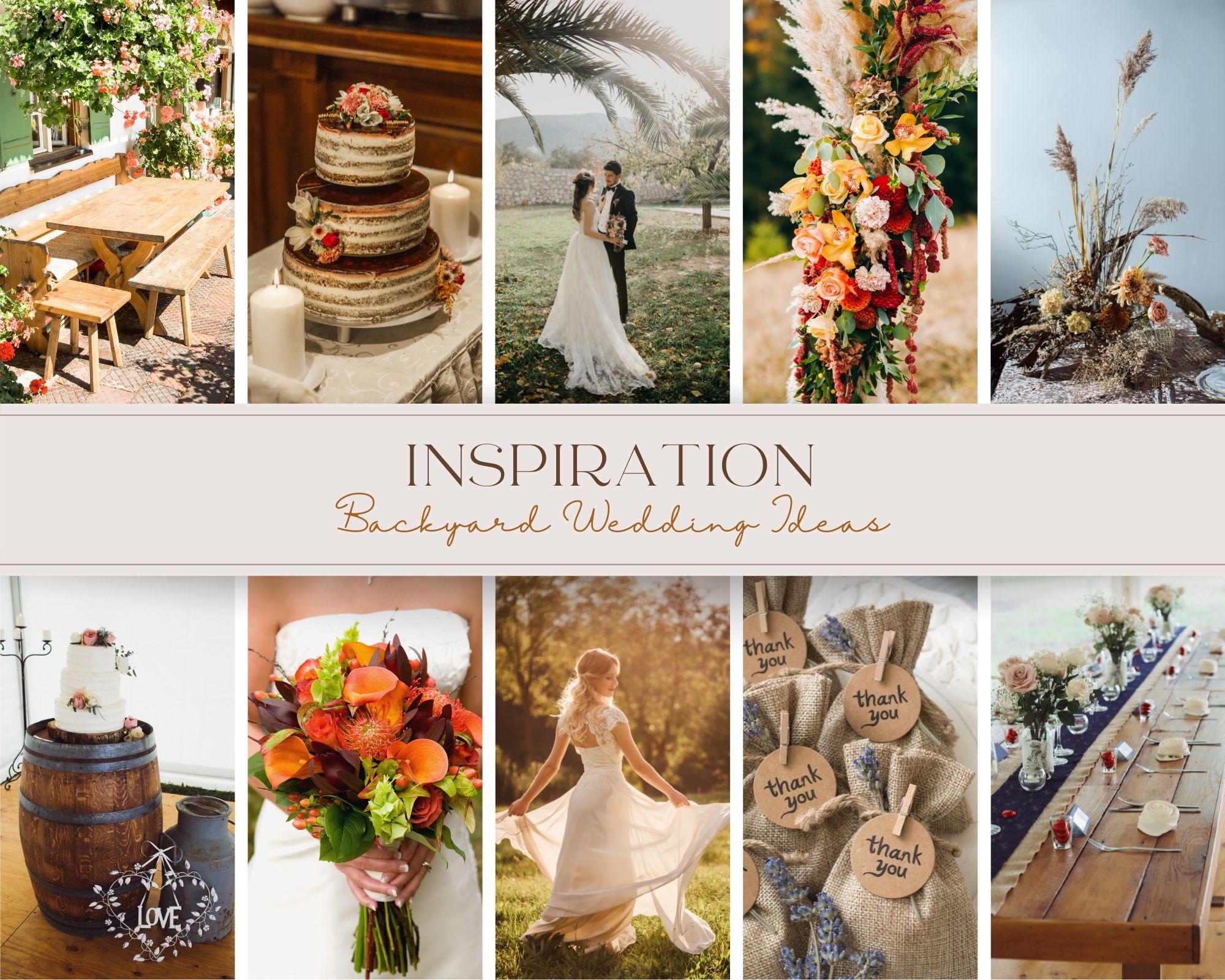 Backyard Wedding Ideas - The Setting
The first thing you are going to obviously choose is the setting. You need to decide where your outdoor wedding will be. When planning a backyard wedding you need to make sure that the location you choose is big enough to accommodate all your guests comfortably. You should also make sure that wherever you choose has level ground as people will be walking and dancing all night.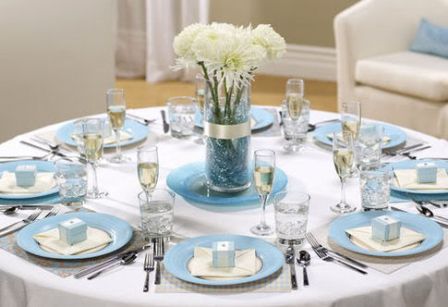 Have a rain plan. This may include renting tents for people to sit under, or if you are getting married on the property of a family member or friend, you will need to know if people are allowed in the house and under what circumstances.
Backyard Wedding Ideas - The Date
When planning a backyard wedding it will be important to take the possible wedding conditions on your wedding date in mind. For instance, you will want to think about whether your wedding date is within a time where the area you are getting married in has rain, high winds, or high humidity. Once you determine what you are up against you will be able to decide how to proceed, what precautions and plans you must make. 
Backyard Wedding Ideas - Decorations
If you are planning a backyard wedding you are probably thinking about how you can decorate for this event. There are certainly some similarities between decorating for an indoor wedding and an outdoor wedding, but you can not just do everything the same way. You will have to take things like weather, wind, and direct sunlight into consideration while you are planning an outdoor wedding. 
For instance you might choose to use potted flowers and plants instead of or in addition to using centerpieces in delicate vases. You will need to keep desserts (such as the wedding cake) out of direct sunlight. This is also true for all types of food is possible, such as fruit, cheese platters and the buffet. The best way to accomplish this is with a wedding tent. A wedding tent can be used for the reception and everything can be covered. This will help you address any weather concerns. 

When you are looking for backyard wedding ideas you should think about using utilizing the natural elements. This includes using the plants, trees, and flowers growing naturally, or ensuring that whatever natural beauty you are looking for is there on your wedding day. You can either work with what you have or you can add to it or change it to your liking.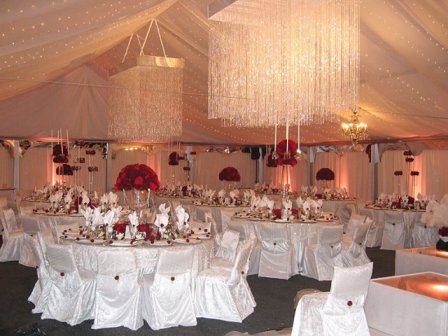 More Backyard Wedding Ideas
Hang string lights. This will light up the event at night and it looks romantic.

Provide Blankets for when the evening turns cooler.

Make DIY signs to show guests where to go.

If space allows, set up backyard games for kids and adults alike. Some ideas of this would be cornhole, oversized Jenga, or crocket.

Have a BBQ or a Buffet-Style Meal

Hang lighting or decorations from trees.

Use confetti or sparklers.

Food makes everything better. Consider hiring one of the following – ice cream truck or food truck.

Make a homemade dessert table. Encourage close family and the wedding party to contribute so you have a wide variety of treats for everyone.
Shop For Backyard Weddings - A Couple Cute Things We Love!
---
---
Leave Backyard Wedding Ideas and go back to Wedding Ceremony
Go Back To Wedding Ideas