White Wedding Flowers
If you want your wedding to be elegant and classic, use white wedding flowers to adorn your wedding reception and the place of the ceremony. You can use different varieties of white flowers in different shades. Matching would be easy because it can go with any color you prefer.





White wedding flowers come in different hues; examples are ivory, snow, frost, cream, and candlelight. These tones can be paired with greenery or other flowers and accessories with different colors. Whatever color it is that you have chosen, just make sure that it is well coordinated with the shade of white wedding flowers that you'll be using.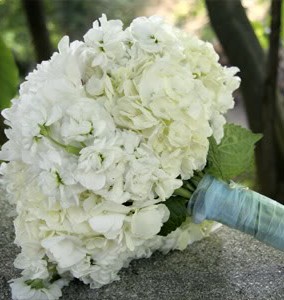 There are several white wedding flowers that you can select; each of these flowers has its own meaning and importance. Choosing the right white wedding flowers will depends on your own personal taste and personality.


Aside from the meaning, color and the shade, another factor to be considered in deciding what flowers you will have on your wedding day is the season. If you're on a tight budget, try to use in season white wedding flowers. During the spring and summer season, calla lilies, lilac, freesia, and sweet pea are all in bloom.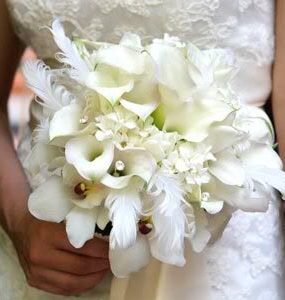 There are also several kinds of white wedding flowers that blossom all year round; like daisies which symbolizes innocence and loyalty that's perfect for a semi-formal wedding. For an unusual type of arrangement, go for orchids; this flower is famous for its rare beauty and elegance. If you want a white wedding flower that is both classical and traditional, opt for white roses; this flower represents timeless beauty, endless love and purity. Carnation signifies pure love and virtue; it's longevity makes it perfect for any kind of arrangements.


Size is another thing to be measured. If it's a large kind of flower like anthuriums and lilies, it is best for stand arrangements in your reception and ceremonial area. Smaller flowers like calla lilies, lilac, roses, tulips and peony are the best selection for your bouquets and centerpieces. Tiny flowers are use as fillers like asters and baby's breath.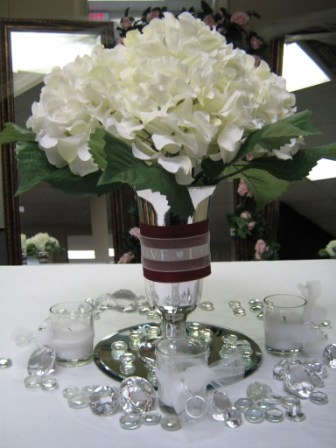 There are also some white wedding flowers with distinctive characteristics like tulips, stephanotis, and lily of the valley. A bunch of tulips can be elegant and stylish without the presence of any other flowers or accessories; it represents undying love and passion. Stephanotis is a small flower and shape like a star which means happiness and a need to travel, that's why it is also a choice for honeymoon; these flowers are perfect as hair decorations because of its size. With a usual bell shape- lily of the valley symbolizes harmony and bliss; the flower releases a lovely fragrance perfect for a romantic mood.


Having white wedding flowers are not just a tradition, it is the most elegant color that is perfect for a dreamy wedding. With so many options to select from, you'll be amazed of the combinations you can make. Just make sure that all the shades of the floral decorations you'll have will blend well with other wedding decorations as well.






Subscribe to our free monthly newsletter today! All subscribers get access to a free wedding planning ebook.
Wedding Ideas Newsletter
Share your wedding stories today! Share wedding planning stories and your ideas today. Share what you know and ask our readers for their advice and thoughts on your questions and ideas!
Wedding Stories and Advice
Leave White Wedding Flowers and Go Back To Wedding Flowers
Go Back To Wedding Ideas
Looking For Wedding Ideas? Search This Site For What You Are Looking For!


Custom Search
Shop For White Wedding Flowers
Bridal Centerpieces Pure and Simple White Flowers
$169.99 for 7 arrangements
Bridal Centerpieces Pure and Simple White Flowers displays a very special blend of hand tied pure white flowers set against lush greens. At prices 20% less than making them yourself, these centerpieces are great for baby showers, receptions, parties and weddings! Fresh from our farm to your doorstep. Shipping included. Vases not included.
This item is available from our shopping partner, Fifty Flowers.
Enjoy This Site?
Then why not use the button below, to add us to your favorite bookmarking service?



White Bulk Gladiolus
A fresh white flower, fresh cut gladiolus are a striking, long stemmed flower filled with blooms from the bottom to the top, ideal for tall flower arrangements. This flower symbolizes generosity, sincerity and infatuation. The white gladiolus will make a dazzling wedding bouquet, table centerpiece or flower arrangement.
This item is available from our shopping partner, Fifty Flowers.