Simple Wedding Cakes
Are you looking for simple wedding cakes for your wedding day? These days wedding cakes really do come in all shapes, styles and sizes. Many modern cakes are elaborate in both size and design. This is fine for some brides, but for others they want something a little more simple and classic. 

_____________________________________________________________________________
Advertising Disclaimer:
Pamela Kazmierczak (owner of wedding-planning-101.com) is a participant in the Amazon Services LLC Associates Program, an affiliate advertising program designed to provide a means for sites to earn advertising fees by advertising and linking to amazon.com.
On my pages you will find text links and photo links to amazon products as well as other programs I am an affiliate of. I also use other forms of advertising such as google adsense. 
If you click an add or purchase an item through a link, I might earn a commission.
_____________________________________________________________________________
Simple Wedding Cakes - Using Scrolls and Designs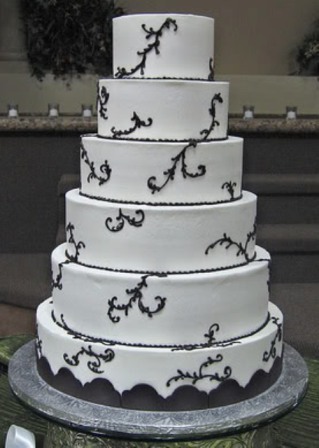 Scrolls and designs can look very nice on wedding cakes. They can add elegance and sophistication to simple wedding cakes. This is a simple and effective way to make your wedding cake beautiful, a real focal point of your reception. 

Simple Wedding Cakes - Show Your Love With Hearts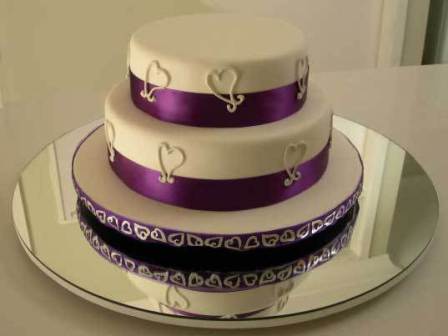 Hearts are a traditional symbol of love inside weddings and out. The challenge is to add this symbol to your wedding without looking to cutesy or overdone. This layered wedding cake does a very nice job. The colors look great together and using the mirrored wedding cake plate is a nice touch. 

Simple Wedding Cakes - Using Flowers
Simple wedding cakes always look especially nice with the use of flowers. There are many ways to utilize fresh flowers with your wedding cake. The above photo shows how you should not just limit your creativity with the flowers to the cake itself, the cake table can easy be decorated as well!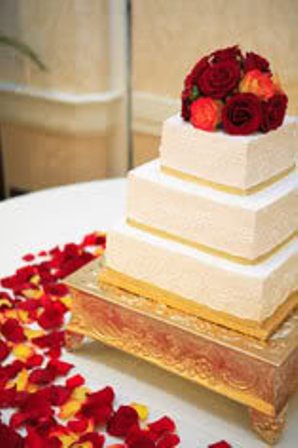 You can use flowers on top of the cake, in between each layer (or on top of each layer, depending on the wedding cake style) or cascading down the cake. You can also use flower petals around the cake in a circle, artistically on the table, or scattered on the cake itself. 

Simple Wedding Cakes - Using Monograms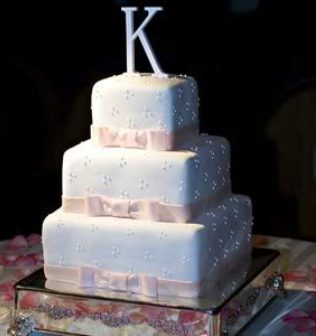 Monograms look really nice on wedding cakes. The most popular way to use a monogram or initial is pictured above, as the wedding cake topper itself. You can also ask your baker about designs they may choose to do on the cake itself. Ask for photos and ideas if this is something that interests you. 

Leave Simple Wedding Cakes and go back to Wedding Cake
Go Back To Wedding Ideas