How To Use Bridal Arches
Great Ways To Decorate Your Wedding Arch
If you're planning an outside wedding like a garden wedding or a beach wedding, bridal arches should be included on your wedding decorations list; you can also use this in an indoor wedding as a backdrop or an entrance. A wedding arch is a simple decoration and yet it can be grand if decorated stylishly and place in the proper position.





It would be romantic exchanging vows underneath a wedding arch; like in a fairy tale wedding you're dreaming of. Aside from that, bridal arches can be used as a natural frame for your pictures; it would be fantastic to see your wedding pictures with elegant decorations.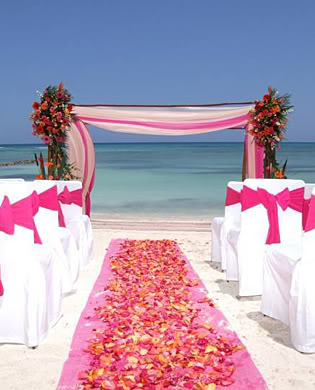 Bridal arches can be set up to add beauty to your wedding whether it is indoors or garden type. You can also have your choice between using several arches or just one. You can have only one arch if you're planning to decorate only the area where you are taking your vows, use several arches if you like to cover the whole place; you should have a great idea what would be the perfect arrangement for those bridal arches. An arch passageway starting from the venue of the wedding to the reception hall or place would be a great idea.


You can hire bridal arches from wedding specialty shops but one downside is that you cannot customize them to fit on what you have exactly in mind. But more so, you can just give your rented arches with decorative materials such as bows and flowers. Themed decorative accessories are also available in craft or wedding shops. These adornments will add a personal touch to an otherwise ready-made arch.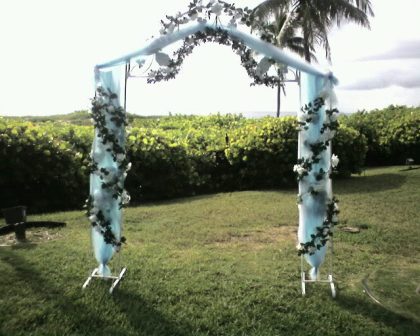 Bridal arches can be of several types; these include full-floral, classic design, beach and surf theme, tropical style, or wood detailed. Indoor weddings can include air filled arches; these are so in demand right now.


If you want a traditional wedding arch to be erected in your wedding day, go for the flower themed tones. Flowers are the most accepted arch decorations. This can be a good addition to the theme; you can match the flowers adorning the arches to your flower bouquet. Another popular design is the wood themed wedding arch. You can have them intertwined with ferns. Have vines running down the side posts; a grapevine will be good. You can even hang apples and other decorative fruits, to add liveliness and color. Add any natural decors on this theme, except flowers.






If you want something bigger and colorful, you can craft balloon themed bridal arches. It is less pricey than floral arrangement and can offer a lively atmosphere. You can have it in different colors or just a plain single color balloons. If you're going to have this kind of decoration, make sure that your foundation can withstand a big number of balloons, especially during an outdoor wedding. Also, to make sure that it would be perfect for your wedding ceremony or reception, create your arch hours before the wedding proper because balloons have narrow lifespan.


If your outdoor wedding is beach themed, bridal arches can be freely draped with thin, transparent material. This will give the arch a flowing effect every time the wind blows on it. You can decorate your wedding arch with items that you find on the beach like starfish and seashells. You can also add palm tree fronds and tropical flowers for a Hawaiian tone. In creating your bridal arches, it is important that these are perfectly paired with your wedding theme. You should plan it along with the other decorations that you want to be included in your wedding reception; avoiding last minute slip-ups.



If you enjoyed bridal arches you should Subscribe to our free monthly newsletter today! All subscribers get access to a free wedding planning ebook.
Wedding Ideas Newsletter
Do you have ideas about incorporating bridal arches into your ceremony or reception? We would love to hear from you! Share your wedding stories today! Share wedding planning stories and your ideas today. Share what you know and ask our readers for their advice and thoughts on your questions and ideas!
Wedding Stories and Advice
Leave Bridal Arches and Go Back To Wedding Ceremony
Go Back To Wedding Ideas
If you did not find what you were looking for in bridal arches, why not try searching our site? Looking For Wedding Ideas? Search This Site For What You Are Looking For!


Custom Search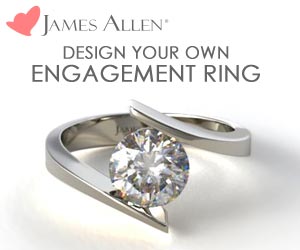 Sand Pouring Ceremony Kit
Blending two lives into one becomes visible in a symbolic sand ceremony, as you pour the sands that represent your lives together into one large glass cylinder you keep as a representation of your commitment.
Save 25% on orders of $250 or More
Available from Exclusively Weddings
Use coupon code TBL25
Offer expires 2010-06-30
Buy Now
Personalized Aisle Runner
Exclusive to Beau-coup, these personalized aisle runners can be customized with a monogram or the couple's names. They're elegant yet affordable and will certainly add a personal touch to the wedding ceremony.
Free Shipping when you Spend $99
Available from Beau Coup
Use coupon code FREESHIP
Offer expires 2010-10-31
Buy Now
DIY Flower Pack of 100 Roses and 150 Carnations
Make your own wedding flower arrangements with this pack of 100 Ecuadorian Roses, 150 Carnations, 110 bunches of filler flower, 5 bunches of Hearty Greens and 5 bunches of Soft Greens. Save over 20% since the price includes shipping! A perfect combination for do-it-yourself brides.
This item is available from our shopping partner, Fifty Flowers.
Enjoy This Site?
Then why not use the button below, to add us to your favorite bookmarking service?


Bridal White Flower Centerpieces
Flower centerpieces hand made for your special event. This classic Bridal White Wedding Flower Centerpiece package features Oriental Lilies, Gerbera Daisies, and Snapdragons set against Eucalyptus and Beargrass greens. Flower table arrangements are individually made for your order: when your box arrives, all you have to do is cut the ends of the flowers and put the beautiful flower arrangement in a vase! Flowers are shipped in bud form and are fresh and direct from our California farms to your doorstep. Order online and pay wholesale prices, plus receive free shipping! Vases not included.
This item is available from our shopping partner, Fifty Flowers.