Ways to Save With Cheap Wedding Tips
Are you looking for Cheap Wedding Tips? We all know that weddings are expensive occasions. Aside from the fact that planning takes a bit longer compared to any other party, weddings are a once in a lifetime occasion and we are usually making many lasting memories. 
_______________________________________________________________________________
Advertising Disclaimer:
Pamela Kazmierczak (owner of wedding-planning-101.com) is a participant in the Amazon Services LLC Associates Program, an affiliate advertising program designed to provide a means for sites to earn advertising fees through advertising and linking to amazon.com.
On my pages you will find text links and photo links to amazon products as well as other programs I am an affiliate of. I also use other forms of advertising such as google adsense. 
If you click to add or purchase an item through a link, I might earn a commission.
_____________________________________________________________________________
Not every bride or groom wants to spend their life savings on their wedding. It is certainly possible to have a beautiful and memorable wedding without going over budget. Here are some cheap wedding tips to save more and spend less.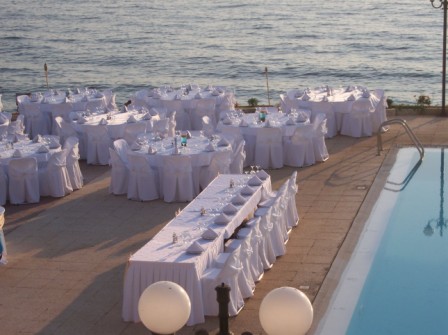 Cheap Wedding Tips - Planning Ahead
It is important to plan ahead of time. If you and your fiance decided to get married, it is important to have ample time for the preparation. If you avoid the rush, you will surely find great bargains. The longer you have the easier it will be to plan. When you know what you want your wedding to look like, the easier it will find deals over time for things like apparel, decorations, flowers, or rings.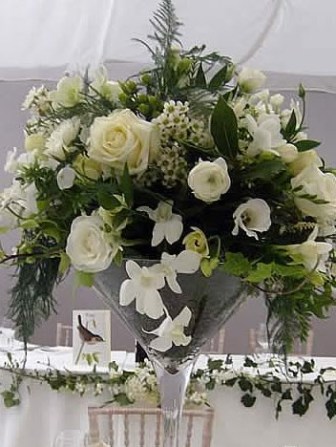 Cheap Wedding Tips – The Guest List
One of the places you can save the most money is by cutting the guest list. Notice I did not say easiest because there can definitely be societal pressure (especially from family members) to invite everyone you know or have ever known to share the joy of your big day.
However, if you can limit your guests to the people you really want to enjoy your day with you can save a ton of cash just by doing this one thing alone.
Cheap Wedding Tips – The Venue
Look for the venue early. Your venue should accommodate all your visitors. A venue that is too spacious or to small for your target number of guests is not good, so plan ahead and avoid the rush. The perfect venue will hold a little more than your planned guest list so it feels comfortable and cozy, you do not want it to feel too large or too small.
When you get a space that is too large you may pay more even when it is for the same amount of guests. Looking for a venue early will also give you time to compare prices and the different packages being offered to allow you to be able to pick the venue with the most bang for your buck before all the venues are booked for your wedding day!
Cheap Wedding Tips - Your Wedding Dress
Your Wedding Dress. For some brides, this is the most important purchase you will make for the wedding. Some women know exactly what they want to wear whereas others need to find the perfect dress by looking at lots of options. Regardless of where you stand on what you are wearing you will need to decide a budget for your wedding dress. 
You can buy a wedding dress from under $200.00 to several thousand dollars. When you are choosing the perfect dress you will want to decide if this is one of the places you want to save money or not. It is perfectly fine if you want to keep a few different splurges during your wedding – you should just decide before spending any of your budget where these splurges will be so they are not everywhere!
Cheap Wedding Tips – The Wedding Flowers
There is not any place in the wedding planning process that you can not save some money – the wedding flowers is certainly a place you can do so. For instance, choosing season wedding flowers is far cheaper than using exotic or out of season flowers.
If you do not need actual fresh flowers you can always opt for silk flowers. Even if you do choose silk flowers you can always choose to use silk in some situations and real flowers in others. There are plenty of places you will use flowers from bouquets and centerpieces to reception and ceremony decorations.
Of course, shopping in bulk and creating your own centerpieces and bouquets is another option. If you or anyone helping with the wedding has any type of skill in flower arrangements this could be another possible way to save money.
Cheap Wedding Tips – The Decorations
There are many different ways you can go with decorations. You can make cheap homemade decorations, reuse decorations from your ceremony (like utilizing the ceremony flowers in wedding centerpieces) or buy pre-made centerpieces and decorations.
What you choose to use is up to you. How much time you have to plan your wedding decorations is certainly a factor in how much you spend. For instance, if you are using a set theme (like Christmas Weddings or Beach Weddings) or even just knowing a color scheme can help you start to pinpoint what you need and what you want to use at your reception and ceremony. When you have more time you can do comparison shopping or wait for items to go on sale.
Cheap Wedding Tips – The Invitations
There are four major ways you can go with invitations. You can order from a local business, you can order online, you can use do it yourself invitations or you can use electronic invitations.
Each of these choices has it's own positives and negatives. If you are just looking to save the most amount of money you might want to go for a do it yourself option or an electronic invitation. Now many people want to choose a specific style or design and choose to use a more expensive invitation to accomplish this.
Just because ordering from a local business or the internet could be the more expensive option does not mean it is overly expensive. There are many budget-friendly invitations out there. You will just need to take the time to decide what you want and start shopping. 
When trying to determine what you want you should probably set a budget before shopping. This will allow you to know how much money you want to spend, and how much is too much. If you do not do this when buying each wedding element you may blow your wedding budget out of the water way before you are done.
Cheap Wedding Tips - Use The Internet
Looking for more cheap wedding tips - why not shop online? There are so many things you can find online for your wedding – honestly, just about everything. You can find wedding rings, stationery, apparel, favors, and decorations online. There are many specialty wedding shops as well as more generic stores that sell some wedding supplies.
---
---
Leave Cheap Wedding Tips and go back to Wedding Ceremony
Go Back To Wedding Ideas