Cheap Wedding Plans – Learn How to Have a Fabulous Wedding Without Breaking the Bank!
Are you searching for ideas to implement cheap wedding plans? Weddings can be really expensive. In all parts of the world, weddings are known for their permanent imprint in the lives not only of the couple but for the family and visitors who witness such an event. 
_______________________________________________________________________________
Advertising Disclaimer:
Pamela Kazmierczak (owner of wedding-planning-101.com) is a participant in the Amazon Services LLC Associates Program, an affiliate advertising program designed to provide a means for sites to earn advertising fees through advertising and linking to amazon.com.
On my pages you will find text links and photo links to amazon products as well as other programs I am an affiliate of. I also use other forms of advertising such as google adsense. 
If you click to add or purchase an item through a link, I might earn a commission.
_____________________________________________________________________________
From wedding gowns to elegant invitations and expensive receptions, are there any Cheap Wedding Plans that exist? Having an inexpensive wedding does not mean that the wedding is not that special. Weddings can be inexpensive if you want them to be and always special and unique in every way. However, there is no reason you can not think about ways to save money on your big day!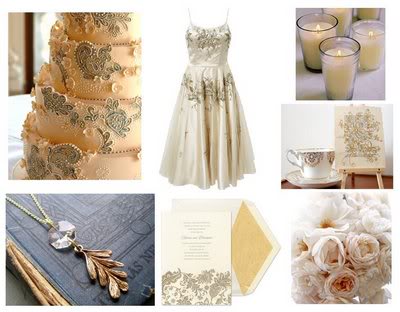 Cheap Wedding Plans - Create a Budget
n every wedding plan, the budget is very important. We all understand that budgeting is not exactly fun – but in this case, it is a necessary evil. It is a way better idea to draw up a budget today and stick with it rather than having to either take out loans or run out of money! Put a ceiling on all expenses, adjusting one after another to make sure that you stick to your budget, or at least stay really close.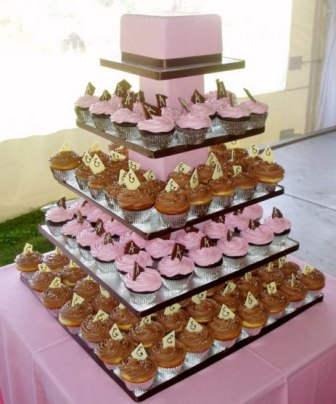 Budgeting may not be fun, but by sitting down early and deciding how much money you have to spend now, you may save yourself time and money later. 
Cheap Wedding Plans – Wedding Apparel
There are many clothing items you are going to buy, wear once, and then store in the back of a closet somewhere. I am not saying that you should not have the dress you want or the perfect jewelry to go with your wedding ensemble – what I am saying is understand this going in. If what you are wearing is the most important thing to you – own that and cut costs in other areas.

However, there is no reason you can not look at the prices and ask yourself the hard questions. Is there a reason you need a $1200.00 dress or $300.00 shoes? Is the designer's name more important than what the clothes look like? How does the $80.00 tiara compare to the $145.00 0ne and is this a place I would be willing to make a compromise?
Do you need to commit on your first shopping trip or are you willing to price compare? Have you considered using the internet for either comparison shopping or even purchasing your wedding gown or shoes or some other accessories online?
Cheap Wedding Plans – The Stationery
There are two places you can save in stationery – the cost of each individual piece as well as the amount of stationery you need. For instance, it is possible to only send out wedding invitations, sure there are many pieces of extra stationery you can buy but they are optional. Some of those options include engagement announcements, engagement party invitations, bridal shower invitations, couple shower invitations, bachelor party invitations, bachelorette party invitations, rehearsal dinner invitations, save the date cards, wedding programs, wedding menus, and wedding announcements. 
As you can see there are many different ways you can communicate each and every step along the way to family and friends – but there is no rule you need to do them all. Even if you want to do several of them, you can splurge on wedding invitations, but buy do it yourself options for the others. You could even use DIY Wedding invitations.
Besides the number of different invitations and stationery you can buy, you can also just focus on choosing stationery that costs lower than others. There is a wide range of pricing in the wedding stationery world. You could buy invitations that cost $1.75 each or ones that cost $5.50 each. Those prices may not seem like a lot but you need to remember if you are inviting 100 people that could be $175.00 or it could be $550.00. Most likely you will also buy extras for keepsakes or if any get damaged or you need to change your guest list for last-minute additions.
Cheap Wedding Plans – Wedding Flowers
Wedding flowers is another place you can cut some costs. Before deciding what you want to cut from your wedding you will need to decide what you envision your wedding to look like. Do you picture flowers everywhere or were you looking for a more subdued look? Do you have a specific flower or even color requirements? If you have a set wedding color scheme your flowers will match. Have you always wanted to use roses, carnations, or lilies? You need to take any of this info into consideration when looking where to cut costs.
With that being said, understand that bouquets or individual flowers can be bought in wholesale. You can buy ribbons and laces to add in the flowers to make it fuller. You can design your own bouquets or arrangements.
You can also choose to use silk flowers or buy flowers online to cut on the costs of a traditional florist. You can also reuse or re purpose flowers. For instance – if you have flowers at the end of your pews for the reception, you can use those same flowers on the head table or the cake table. If you do not want it to be obvious, you can take those flowers apart and just use the petals and have them artfully strewn over the tables at the reception. There are many different ways you can save or re-purpose – it just takes a little brainstorming and creativity.
Cheap Wedding Plans – Wedding Cake
The wedding cake is another place you can save some money. You can price compare with different bakeries or even try to make your own if you are skilled in baking and decorating.
Wedding Cakes can appear grand if they are designed at different heights. Some cakes appear to be three or four layers but the only real cake is the base. You can order such cakes in the bakeries. Some couples have a small tiered cake for photos, but really use a simple sheet cake as what the guests are getting served. 
Another idea for cheap wedding plans is to skip the cake altogether and give wedding cupcakes to your guests instead. They can still be quite beautiful and you can even have different flavors and icings to create more variety.
Cheap Wedding Plans – Decorations
The cost of wedding decorations can wildly vary from one wedding to another. You can have a wedding planner who is taking care of everything and part of their service is to either make or order your wedding decor. You may also buy premade decorations or make your own.
There are many things you can do by utilizing simple cost effective things like mason jars, wildflowers, candles, beads, or mirrors. If you are getting married in the fall you can add things like leaves and acorns. If you are getting married in the winter you could use ornaments, garland, or hanging lights. The spring and summer could lend to starfish, seashells, and sand. 
If you are being creative you can find tons of things to make cool but cheap wedding decorations for the tables at the reception or hanging from the ceiling.
Cheap Wedding Plans – The Guest List
The most expensive part of the wedding is actually the reception and usually takes more than 50% of the budget. One way to save money is by making sure you are only inviting those people who need to be there. It is super easy to watch your guest list blow up by adding a few people here and there. The places you can find people to invite are endless – childhood friends, relatives you never see, coworkers, college friends, old acquaintances, neighbors, and the list goes on and one. 
I understand that it is not always possible to trim the list before sending invitations, but it is a good idea to do so when possible. However, if you are reading this after you have already sent out engagement announcements or save the dates – you absolutely can not remove those people from the list unless there is a specific situation (like some kind of falling out) – because once you included them in your prewedding celebrations, they should also be invited to the wedding!

In summary, cheap wedding plans can be achieved if you plan a wedding well. Spending less money does not mean your wedding can not be elegant, beautiful and everything you ever wanted, it just means you save money while still having your perfect wedding day!
---
---
Leave Cheap Wedding Plans and go back to Wedding Ceremony
Go Back To Wedding Ideas