Planning for the Wedding Reception Itinerary
After the wedding ceremony, the reception is followed. Wedding Reception Itinerary may vary but you should have themes and goals in every part. Make use of the bridesmaid and groomsmen to usher the visitors to their proper seats. Usually, the host announces the entrance of the bride and the groom.





The entrance of the bride at the wedding reception site is always a grand entrance regardless of whatever drama you may want to create such as a line of receiving guests, flowers underneath the feet or extravagant fireworks. This step is always an important part of your wedding reception itinerary. I usually recommend the lighting of the unity candle to start the celebration. The unity candle symbolizes the union not only of the couple but as well as their families and friends who are united by the ceremony.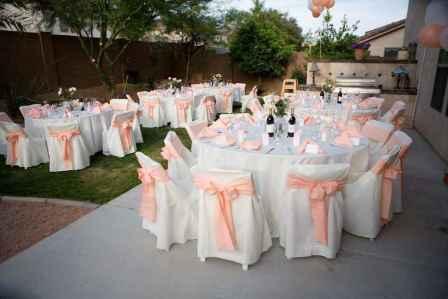 Wedding Reception Itinerary differs depending on the type of theme. Speeches from the parents are sometimes at the beginning of the celebration or reserved for last. If the parents chose to be last, then let the best man and the maid of honor be the first to raise their glasses. Traditionally, the Cake cutting and wine toasting is made after the food has been served. Nowadays, all activities are done first before proceeding to the serving of the food. As much as possible do all the activities in the first part of the program. Once the food is served, you bet, no one listens to the host and sometimes it is very hard to get their attention again.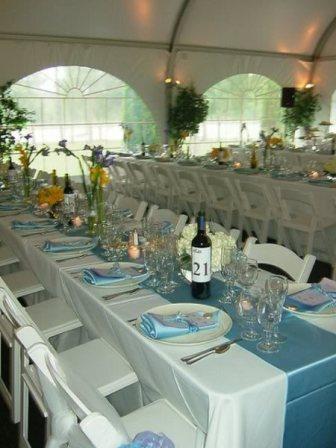 If the Wedding Reception Itinerary includes the releasing of the doves, do it in the last part of the ceremony especially if you are celebrating in enclosed areas. The doves are place in the bell cage with strings wherein couples pull the string to release the doves. A word of warning, there are a lot of disasters for this type of activity, just make sure that yours will not be one of those disaster weddings. Sometimes, couple would not want to hold doves or they do not want to include doves. Why not try the releasing of butterflies. It has become a popular choice nowadays.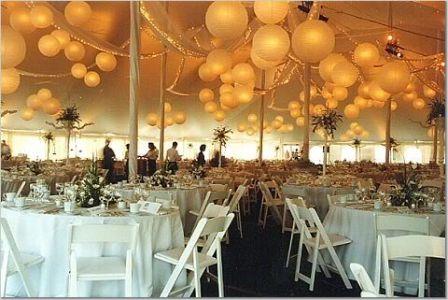 Always end your Wedding Reception Itinerary with a word of gratitude to parents, friends, relatives and those people who graced the occasion. Never forget to thank the servers, flower arrangers, the cooks, and those who helped you. It is better to utter a simple word of thanks that will let them remember the most wonderful event in your life. Make the Wedding Reception Itinerary by putting your shoes as one of the guest. Ask yourself, if I am to be the guest on this occasion, will I get bored? If the answer is yes, then create something that will make the party more entertaining and worth remembering.





If you enjoyed wedding reception itinerary you should Subscribe to our free monthly newsletter today! Get articles like wedding reception itineary delivered to you All subscribers get access to a free wedding planning ebook.
Wedding Ideas Newsletter
Do you have your own ideas on wedding reception itinerary - share them today! Share your wedding stories today! Share wedding planning stories and your ideas today. Share what you know and ask our readers for their advice and thoughts on your questions and ideas! Did you find the perfect wedding reception site? Or do you have an idea of your ideal wedding reception site? We want to hear from you today.
Wedding Stories and Advice
Leave Wedding Reception Itinerary and Go Back To Wedding Reception
Go Back To Wedding Ideas
If you did not find what you were looking for in wedding reception itinerary, why not search wedding ideas for what you are looking for? Looking For Wedding Ideas? Search This Site For What You Are Looking For!


Custom Search
Pink Floral Votive Candle Holders
These lovely pink floral votive candle holders will add beauty and charm to your table decorations, or give one to each guest as a favor. Each glass candle holder measure 2.5 inches tall x 2 inches wide. White tea light candles are included. Arrives packaged in a box with a see through lid.
Free Shipping on Orders Over $175
Available from Sophie's Favors
Use coupon code FREESHIP
Offer expires 2010-12-31
Buy Now
Blue Hydrangea Centerpieces or Bouquets
$210.00 for 3 arrangements
Fresh from the field and expertly arranged, these blue hydrangea can be used so many ways at your wedding. Order as a bouquet with ribbon wrapped stems, or as centerpieces that are ready to place in a vase. The flowers are harvested specifically for your wedding then professionally arranged and delivered to your door three days before the event in a specially engineered box. This process ensures you get gorgeous, affordable flowers that last longer than those from a florist or retail store. Freshness and on-time delivery are guaranteed. Collection includes three arrangements.
Save 10% on Fresh Wedding Flowers
Available from Bridesign
Use coupon code BX4001
Offer expires 2010-11-06
Buy Now
Butterfly Floating Candles
These floating butterfly candles are packaged as set so it's ready for gift giving, or use them to decorate a table for your garden themed event. Comes in an assortment of orange, green, pink and blue, each measures approximately 2 1/2in wide x 2in. tall. Burn time is approximately 30-45 minutes per butterfly candle. Gift box measures 8 1/4in. L x 4 1/2in. W.
Free Shipping on Orders Over $175
Available from Sophie's Favors
Use coupon code FREESHIP
Offer expires 2010-12-31
Buy Now
Fall Fields Flower Centerpiece
Order fresh Autumn flower centerpiece online today! Our Fields of Color Fall Flower Centerpiece features Lilies and Poms of yellow, orange and bronze hues. A beautiful table arrangement perfect for fall weddings, receptions or anniversaries. Fresh from our farms, your flowers are delivered directly to you, free shipping.
This item is available from our shopping partner, Fifty Flowers.
Enjoy This Site?
Then why not use the button below, to add us to your favorite bookmarking service?


Wedding Water Pearls
These tiny polymer beads expand into perfect miniature spheres when you add water. Use them to add some extra color to your decorating scheme in pink, aqua, sapphire blue, black or clear. Use separately or mix colors in one vase for a stellar effect! One package will create approximately 5.75 liters or 1.5 gallons of hydrated water pearls. Pearls take about 2 hours to fully hydrate.
This item is available from our shopping partner, American Bridal.