Wedding Reception Activities
Wedding Reception Games
Now that you have everything ready for wedding, it's time to plan your wedding reception activities. Wedding reception games are the best way to get your guests actively involved in the celebration. Read on to find a few helpful ideas for your upcoming reception.






Wedding Reception Activities: Dancing Activities
What better way to mix music and fun than a nice round of Musical chairs as one of your wedding reception games? "Musical chairs" is an all-time favorite and can be used as a way to decide who gets to keep your amazingly beautiful table centerpieces. Or, you can simply give away some very nice gifts to the winners. Make sure the music is upbeat and includes oldies as well as modern tunes.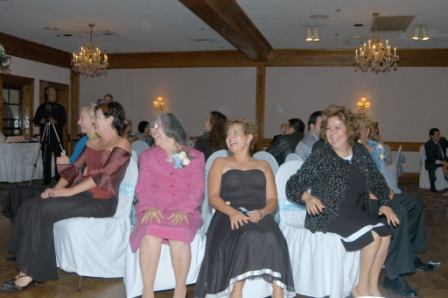 Another great musical activity that can spice things up at your wedding reception is a dancing contest. This can be used as an ice-breaker if you make sure that each couple is made up of two strangers, one from each side of the family. Let the music play and watch how the dancing contest brings laughs and praise from participants and the rest of the guests.



Wedding Reception Activities: Karaoke Contest
One of the newer wedding reception games involves a karaoke contest. Like the dancing contest mentioned earlier, this game can help break the ice when guest from both sides of the family are sharing a table at the reception. Have small pieces of paper and a songbook placed at each table. Then have the DJ play a song requested from each table for guests to sing. Let the crowd themselves be the judge of whose talent deserves the prize.



Other Activities: Theme Weddings
Some of the best wedding reception activities involve wedding themes. Wedding reception games can be created based on wedding themes such as holidays, destination weddings and more. For example, have a bobbing for apples contest if your wedding theme is an autumn wedding on or near Halloween. You can also have an Easter egg hunt if your spring wedding is on or near Easter. And, send your guests on a treasure hunt if you have a beach wedding.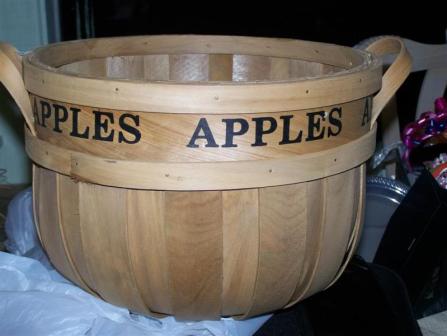 The ideas for wedding reception activities and wedding reception games are endless and can be modified according to the number of guests and your wedding reception location. So, start brainstorming for the best ways to make your guests and active part of the celebration on the most important day of your life: your wedding.





If you liked learning about wedding reception activities and wedding reception games, you should Subscribe to our free monthly newsletter today! All subscribers get access to a free wedding planning ebook.
Wedding Ideas Newsletter
Have ideas for wedding reception activities or wedding reception games - Share your wedding stories and ideas today! Share wedding planning stories and your ideas today. Share what you know and ask our readers for their advice and thoughts on your questions and ideas!
Wedding Stories and Advice
Leave Wedding Reception Activities and Go Back To The Reception
Go Back To Wedding Ideas
We hoped you like learning about wedding reception activities and wedding reception games, but if you are looking for more wedding planning ideas, feel free to search out site today! Looking For Wedding Ideas? Search This Site For What You Are Looking For!


Custom Search
Wedding Bells Camera
Place one these high-quality cameras at each table and let your guests capture those candid, might-have-been-missed wedding memories. A crystal clear shell accentuates the full color design which can be personalized with your names and wedding date. Each single-use camera arrives preloaded with 27 exposures of quality 400 ISO color film and a built-in flash.
This item is available from our shopping partner, Lola's Big Day.



Enjoy This Site?
Then why not use the button below, to add us to your favorite bookmarking service?






ADD SHOPZILLA ADS, AFFILIATE BANNERS, NEWSLETTER SIGN UP, ETC...