Tanzanite Engagement Rings
Have you already seen tanzanite engagement rings? Tanzanite was discovered in Tanzania in 1967. Its color is reddish brown during its coarse state and ranges from blue to purple after heating it to 600°C. Its color varies depending on its orientation. Due to the fact that tanzanite is a very distinctive stone, you can have a lot of very unique tanzanite engagement rings. You can find these kinds of rings in all different colors from purple to deep dark red. It really depends on how the Tanzanite stone chooses to change after heating it up. Learn more about tanzanite jewelry if you are considering buying a tanzanite ring!





Do you want to buy tanzanite jewelry. Here is some more information. These gem stones can be used as an alternative to diamonds because of its unique appearance. Its bluish color gives an extraordinary radiance and clearness while the unusual blue-purple shade gives a soothing atmosphere. Its rareness can add up to the value of the engagement ring.






There is a limited amount of this gemstone, and it is not sure that the supply will last until the next generation. As a result of this, most jewelers come up with an idea, to mix it with other metals and gemstones.






Tanzanite engagement rings come in different colors depending on the cuts. The bigger the gem, the more saturated the color and for smaller sizes, it displays a lighter hue of lavender. Different cuts give different looks, and you can cut it whatever shape you want. Some cuts are elegant and sophisticated while some are simple and clear-cut. The most expensive cut is the trillion cut. It is triangular in shape with fifty-eight facets that creates a sparkle when reflected to light.


Beautiful Diamond Engagement Rings
Save 10% of your engagement ring setting with coupon code RING10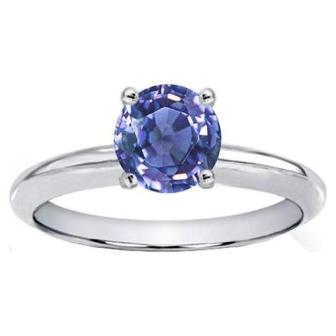 Depending on an individual's taste and choice, tanzanite engagement rings can have different types of cuts set in different types of metals, such as white gold, gold, and platinum, among others. Given the fact that the stone can only be mined from Tanzania, it is expected that it will be as expensive as the others. However, every penny that you spend on this rare jewelry will be very much worth it.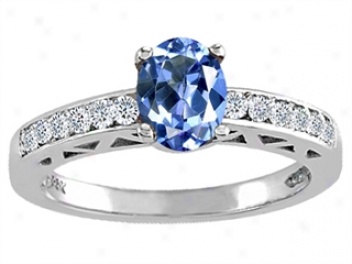 Tanzanite is softer that most gemstones, so to your tanzanite engagement rings, an extra care should be given. A damaged tanzanite is difficult to repair because the stone is at risk from high temperature and other repair processes. To prevent the tanzanite from being damage, do not wear it when doing household activities and using chemicals as well. When not in use, place it in a separate slot in your jewelry box to avoid contact from other jewelries that may cause scratches and dents to the stone. Use a damp cloth or a soft brush in cleaning the stone.





If you enjoyed learning about tanzanite engagement rings you should Subscribe to our free monthly newsletter today! All subscribers get access to a free wedding planning ebook.
Wedding Ideas Newsletter
Share your wedding stories today! Share wedding planning stories and your ideas today. Share what you know and ask our readers for their advice and thoughts on your questions and ideas! Do you want to buy tanzanite jewelry? Or have you already? Tell us what you think about this gemstone.
Wedding Stories and Advice
Ready To Shop? Check James Allen's Impressive Diamond Ring, Wedding Ring, Wedding Band and Fine Jewelry Collection Today! You Will Not Be Disappointed!
Save 10% of your engagement ring setting with coupon code RING10
Leave Tanzanite Engagement Rings and Go Back Engagement Ring Styles
Go Back To Wedding Ideas
Looking For Wedding Ideas? Search This Site For What You Are Looking For!


Custom Search
Hayden Tanzanite Cubic Zirconia Earrings
Bold tanzanite cubic zirconias are the star of the show here, reflecting the light and sparkling just-so for your big night. Each pierced earring measures 1" long on silver French wire.
This item is available from our shopping partner, Anna Bellagio.