Love Quotes
Choosing Your Love quotes or readings are used throughout your ceremony and reception. We have put together a few quotes for you to consider. These quotes could also be utilized in wedding stationery such as in wedding invitations and thank you notes. Enjoy.

_____________________________________________________________________________
Advertising Disclaimer:
Pamela Kazmierczak (owner of wedding-planning-101.com) is a participant in the Amazon Services LLC Associates Program, an affiliate advertising program designed to provide a means for sites to earn advertising fees by advertising and linking to amazon.com.
On my pages you will find text links and photo links to amazon products as well as other programs I am an affiliate of. I also use other forms of advertising such as google adsense. 
If you click an add or purchase an item through a link, I might earn a commission.
_____________________________________________________________________________
"Love is patient, love is kind. It does not envy, it does not boast, it is not proud. It is not rude, it is not self-seeking, it is not easily angered, it keeps no record of wrongs. Love does not delight in evil but rejoices with the truth. It always protects, always trusts, always hopes, always perseveres. And now faith, hope, and love abide, but the greatest of these is love." - 1 Corinthians. 13:4-13
"Marriage is an Athenic weaving together of families, of two souls with their individual fates and destinies, of time and eternity--everyday life married to the timeless mysteries of the soul." - Thomas Moore.
"Suddenly the world seems such a perfect place, suddenly it moves with such a perfect grace, suddenly my life doesn't seem such a waste, it all revolves around you." - Moulin Rouge
"There is only one happiness in life, to love and be loved." - George Sands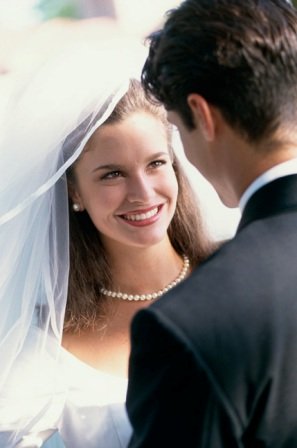 "Love does not consist of gazing at each other, but in looking together in the same direction." - Antoine de Saint-Exupery
"Whatever our souls are made up, his and mine are the same." - Emily Bronte
"Held loosely, with an open hand, the sand remains where it is. The minute you close your hand and squeeze tightly to hold on, the sand trickles through your fingers. You may hold onto some of it, but most will be spilled. A relationship is like that. Held loosely, with respect and freedom for the other person, it is likely to remain intact. But hold too tightly, too possessively, and the relationship slips away and is lost." - Kaleel Jamison
"I love you, not only for what you are, but for what I am when I am with you." - Roy Croft
"If I know what love is, it is because of you." - Herman Hesse
"I love that you get cold when it is 71 degrees out. I love that it takes you an hour and a half to order a sandwich. I love that you get a little crinkle in your nose when you're looking at me like I'm nuts. I love that after I spend day with you, I can still smell your perfume on my clothes. And I love that you are the last person I want to talk to before I go to sleep at night. And it's not because I'm lonely, and it's not because it's New Year's Eve. I came here tonight because when you realize you want to spend the rest of your life with somebody, you want the rest of your life to start as soon as possible." - Billy Crystal from When Harry Met Sally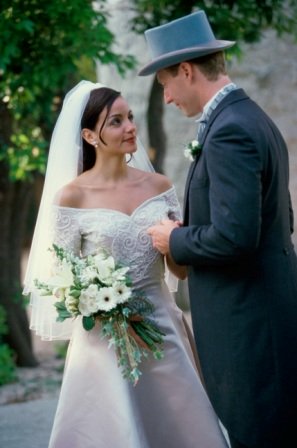 "If I could reach up and hold a star for every time you've made me smile, the entire evening sky would be in the palm of my hand." - Anonymous
"Your eyes are the sweetest stars I've ever seen." - Moulin Rouge
"Love is composed of a single soul inhabiting two bodies." - Aristotle
"The best and most beautiful things in this world cannot be seen or even heard, but must be felt with the heart." - Helen Keller
"You don't marry someone you can live with - you marry the person who you cannot live without." – Anonymous
"Love is like playing the piano. First you must learn to play by the rules, then you must forget the rules and play from your heart." - Anonymous
"I would rather have one breath of her hair, one kiss from her mouth, one touch of her hand, than eternity without it." - City of Angels
These were just a few suggestions of some of my favorite love quotes. There are many, many more love quotes to choose from. If you need love quotes or a reading try to use something that feels right to you or is personal. Love quotes do not have to be something famous, you can use phrases and readings written especially for the two of you as your love quotes. The only thing that matters when choosing love quotes is that it captures who you are and how you feel. 

Leave Love Quotes and go back to Wedding Ceremony
Go Back To Wedding Ideas