Inexpensive Wedding Ideas
Find Cheap Wedding Ideas Today
Are you looking for the best inexpensive wedding ideas? Are you on a tight wedding budget? Keep reading to find some cheap wedding ideas that will make your wedding unforgettable at an affordable price.






Inexpensive Wedding Ideas - Invitations
One of the easiest cheap wedding ideas is to make your own invitations. This is both cheap and fun because you'll be able to make the perfect invitation to suit your wedding theme. Use your imagination to design a simple, elegant or crazy wedding invitation that your guests will keep for years.






For these DIY invitations, you can find everything you need at your local stationary store. Use your own computer to design the layout of your invitation and print the text in your chosen color combination. Make sure you get some glitter and ribbons for the finishing touches on your envelopes. This will definitely be cheaper than having them made.



Inexpensive Wedding Ideas - Wedding Favors and Centerpieces
Cheap wedding ideas for wedding favors and centerpieces are becoming a necessity. The minute you say "wedding", costs soar. That's why a great way to lower your wedding expenses is to buy flowers straight from the florist and make your own arrangements. You can also buy candles or candle holder in large quantities and add ribbons and glitter to make your own simple wedding favors.






Centerpieces can also be simple and elegant glass vases with a variety of fresh flowers. Or, a set of candle in different shapes and sizes in a color matching your theme can be arranged as a beautiful centerpiece. Flowers and candles are easy to find and come in so many colors you'll have a hard time deciding what combination to choose.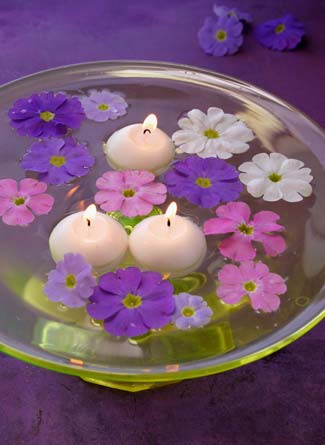 More Inexpensive Wedding Ideas for your Wedding - The Wedding Cake
Probably one of the most famous cheap wedding ideas being used these days is replacing the traditional wedding cake with wedding cupcakes. Wedding cupcakes are much cheaper to buy or even make yourself and you can decorate each cupcake to match your wedding theme. You'll save big on wedding cake expenses such as the cutting of the cake (which can anywhere from $1 to $3 per slice) to the cake itself. Plus, your guests will enjoy having their own delicious cupcake to savor.






If you want to stick to the traditional wedding cake, you can buy many smaller cakes at your local bakery and have them arranged on a table and decorated with matching flowers from your reception hall decorations. Or, if you're into DIY, buy cake mixes and have a few girlfriends help you make your own wedding cake(s). These inexpensive wedding cake ideas can save you a fortune.





Subscribe to our free monthly newsletter today! All subscribers get access to a free wedding planning ebook.
Wedding Ideas Newsletter
Share your wedding stories today! Share wedding planning stories and your ideas today. Share what you know and ask our readers for their advice and thoughts on your questions and ideas!
Wedding Stories and Advice
Leave Inexpensive Wedding Ideas and Go Back To The Ceremony
Go Back To Wedding Ideas
Looking For Wedding Ideas? Search This Site For What You Are Looking For!


Custom Search



Enjoy This Site?
Then why not use the button below, to add us to your favorite bookmarking service?






ADD SHOPZILLA ADS, AFFILIATE BANNERS, NEWSLETTER SIGN UP, ETC...