Fall Wedding Ideas
Do you already have fall wedding ideas on your mind? If your having trouble coming up with ideas for your autumn wedding, here are some more autumn wedding ideas to get you started.





Getting married in fall could be a very lovely experience for you and your significant other, the colors during this season are very rich and earthy; the colors of the leaves are turned mellow and calm just like the weather, not too hot or too cold.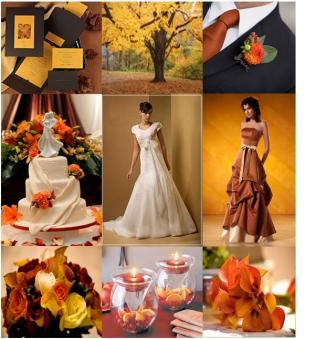 Autumn gives us a warm feeling of renewal. You can imagine the weather that is fresh and bright, a perfect time to spend some time outside. It may be a good time to tie the knot, right? You wouldn't have to deal with the oppressive heat during the summer and harsh snow on a winter day.



Fall Wedding Ideas- The Location
When you're planning an outdoor wedding location, there are many idyllic places you can choose from. It can be in a park, orchard, ranch, old country church, countryside lodge, lake, farm, vineyard, or on the garden of a mansion. If an outdoor location is not possible, you can have it in a room with a good view of falling leaves and a fireplace full of wood.






The wedding should contain simple decors that can add to the season's splendor. Use items that are inspired by autumn: like pumpkins, gold-dipped fall leaves, barrels, or bales of hay; anything or everything that reminds you of the countryside. But if you like to add a little glam in your wedding, add some drapes in rich colors (it can be gold, burgandy or rich chocolate brown). Still need more fall wedding ideas - try adding some antique broaches, chandeliers, or stemware to add further accent to the scene.



Fall Wedding Ideas- The Gowns
For the bride's wedding gown, why not choose a cream or an off-white wedding gown; tone it with laces and golden beads to match the autumn theme of the wedding. For the bridesmaids, choose velvet or brocade dresses instead of linen dresses.




H004 Wedding Gown - $ 299.00
Made from gorgeous chiffon, this wedding gown is stunning with clear cut crystal and seed beads throughout the dress. The dress features off the shoulder long sleeves, A-line skirt, buttons over the zipper back and chapel train. Shown in Ivory, also available in White.

Fall Wedding Ideas- The Colors
Yellow, orange, gold, copper, peach, and brown; these are the colors associated with the season. You can consider them when thinking of your wedding color scheme. Think also about plant life or flora as a basis for color inspiration. You should think about warm and rich colors which represent autumn, even metallic shades (gold, copper, bronze, etc.) can be used or mixed with the jewel tones for further flavor.



Fall Wedding Ideas- The Flowers
There are several flowers of autumn that you can choose from; they include daisies, roses, sunflowers, mums, and hypericum. To add to the fall theme you can put them in containers like hallowed-out pumpkins (real or fake), wooden boxes, or rustic lanterns.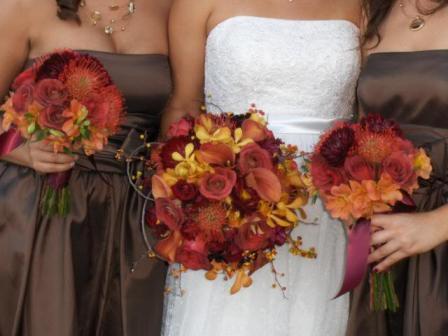 Fall Wedding Ideas- The Cake
Pumpkin cake or even a tiered pumpkin pie is a good suggestion for the cake that you're going to have on your autumn wedding. Not interested in pumpkin? Why not have a chocolate cake decorated with fresh or marzipan fruits and berries. Of course you can decorate any color cake to look like fall by adding leaves and seasonal flowers or berries. This can be done with real items or with frosting.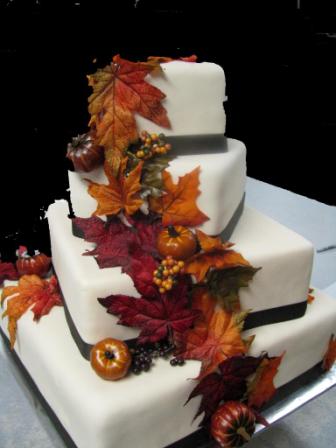 Fall Wedding Ideas- The Invitations
For your Wedding Invitations
, select an autumn color for your stationery like orange, brown, rust, red or dark yellow. For the letterings, use metallic color inks. And to accentuate it, add an autumn motif like acorns, maple leaves, falling leaves or seasonal flowers.



$1.54 each
Buy Now
Fall Wedding Ideas- The Favors
Choices for the wedding favors depend on how formal your wedding is. You can include plastic or ceramic pumpkins packed with your favorite candies. You may also consider giving candles, caramel or candy apples, homemade goodies like fudge and jam, or miniature bottles of maple syrup. These treats can be packaged in a Festive Wrapping
for pizzazz or in wood crates lined with straw for a pastoral touch. Of course you may also want to choose favors shaped like or decorated with leaves. This opens up the possibilities tremendously.



$3.31 each
Buy Now
Fall Wedding Ideas- The Menu
Generally, any food that is rich in flavor and spices is perfect for your fall wedding dinner. Roasted turkey and pumpkin pie is an excellent combination for your meal. Also, you can have squash, sweet potato fried or mashed potato as your side dish. You can take advantage of the seasonal harvest to minimize expenses. Have warm cranberry cider in a glass during the cocktail hour.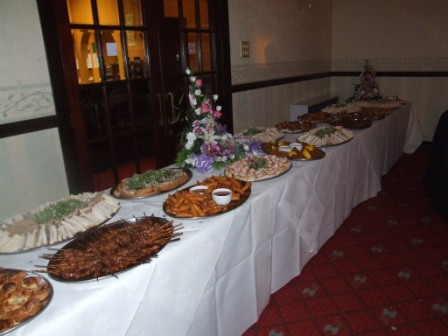 Fall Wedding Ideas- The Centerpieces
For an autumn wedding, candles are the perfect accents. Having a Wreath of Berries
, foliage, or miniature pumpkins at the bottom of every lantern centerpiece is a delightful for fall wedding ideas . Or you could choose to use dark colored fall flowers to create spectacular looking flower arrangements.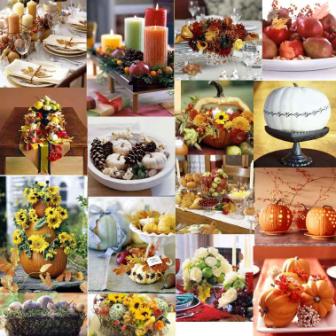 If you enjoyed fall wedding ideas, you should Subscribe to our free monthly newsletter today! All subscribers get access to a free wedding planning ebook.
Wedding Ideas Newsletter
Share your wedding stories today! Share wedding planning stories and your ideas today. Share what you know and ask our readers for their advice and thoughts on your questions and ideas!If you have your own fall wedding ideas and autumn wedding ideas we would love to hear from you!
Wedding Stories and Advice
Leave Fall Wedding Ideas and Go Back To Wedding Ceremony
Go Back To Wedding Ideas
Looking For Wedding Ideas? Search This Site For What You Are Looking For!


Custom Search
Fall Wedding Ideas - Magnets
Fall For Love Leaf Magnets
The fall months are truly something to behold. The slight chill in the air, the way the world turns orange and gold. The fading of one year into the next. It`s a time for transformations and understandably a prime season for many of life`s big events; whether it`s a wedding or a baby shower. Why not remind your guests of the big day with these Fall for Love Leaf Magnets? Each magnet favor is hand painted to capture the subtle hues of an oak leaf. Attached to a self-standing designer card, bearing images of trees and Autumnal colors, the magnet stands out as a true fall keepsake to behold. To add a personalized touch, you can include a clear personalized label (nominal extra charge). Show your guests at your fall wedding or bridal shower you care with this unique magnet and keepsake. Size: Magnet - 2Card - 4 x 5 IDEA: Use them as place cards by neatly writing guests names on the cards with a permanent marker, or use your own clear labels (not included).If adding clear label option, please note that product arrives separate from the labels, some assembly required (attaching the self-stick labels to the cards).Max. Characters per line (including spaces):Line 1: 22 Characters Line 2: 18 Characters
This item is available from our shopping partner, Blue Rainbow Design.