Fall Wedding Colors
Fall wedding colors can be made into different combinations and shades. You can create a color palette just by observing leaves that falling from a tree. And getting married in a cool weather with a slight breeze and rich colored atmosphere is very romantic and cozy. This is the reason why is becoming one of the famous seasons for exchanging vows. 

_____________________________________________________________________________
Advertising Disclaimer:
Pamela Kazmierczak (owner of wedding-planning-101.com) is a participant in the Amazon Services LLC Associates Program, an affiliate advertising program designed to provide a means for sites to earn advertising fees by advertising and linking to amazon.com.
On my pages you will find text links and photo links to amazon products as well as other programs I am an affiliate of. I also use other forms of advertising such as google adsense. 
If you click an add or purchase an item through a link, I might earn a commission.
_____________________________________________________________________________
Choosing the right motif is the first and foremost thing to be discussed when planning your wedding. And fall season can provide you with bold colors that will definitely make your preparations an easy one. You can incorporate the colors that can be seen in your surroundings and the colors that represent the mood of the season.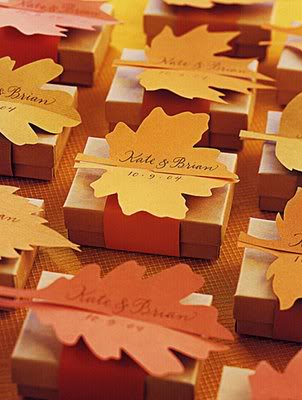 The most common fall wedding colors are orange, yellow, brown, red, burgundy, purple and gold. If you want a monochromatic motif, choose a color and then create a palette with different shades of that certain color to use in decorations, invitations, and gowns. And if you opt for a motif in different colors, limit your choice to two or three colors because too many colors might give you an odd combination and you can use the shades of those colors that you have chosen. For example, you want the color burnt orange, you can include the colors buttery gold and yellow green. If you want bold fall wedding colors, you can combine orange, tangerine, and purple.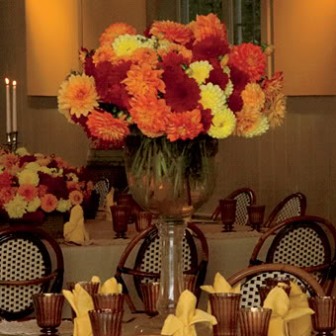 You can also get an idea from the holidays during the fall season. For Christmas, colors like red, white, and green would be a perfect choice. And to make your fall wedding color combination shinier, add a tint of silver or gold to your decorations and invitations.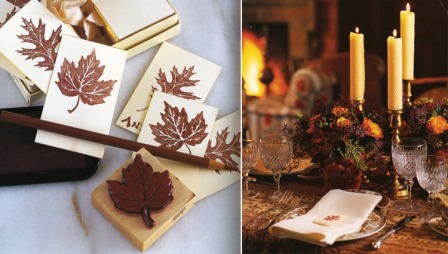 If you're not confident creating a color combination for your wedding, you can observe your surroundings and take note of the colors; there is a single rule that, the colors combined in nature will definitely make a good fall wedding color combination. For an easy way to choose a fall wedding color; you can pick fallen leaves and you'll find them in different colors, choose one and you'll notice that there are several colors combined but they complement each other. That is how it works.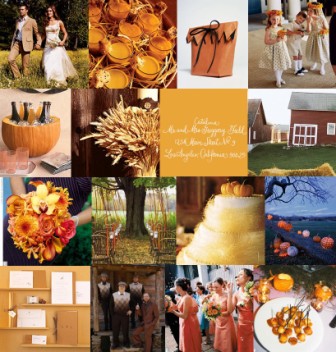 For a splendid fall wedding colors scheme, incorporate all the colors and its shades to the overall ensemble of the wedding. Use it in choosing the color of your stationeries and ink to be used in your wedding invitations, the flowers to be used for wedding bouquets, the gowns and tuxedos, and the decorations to be used in wedding ceremony and reception. 

Fall wedding colors will surely make it easy for you to decide and pick a motif, but you should also remember that it is your wedding day and your choice will show your uniqueness as an individual. Follow what you think will suit you and your taste; it is your wedding after all. 

Leave Fall Wedding Colors and go back to Wedding Ceremony
Go Back To Wedding Ideas