12 Reasons You Need a Wedding Planner
Find out whether hiring a wedding planner is right for you.
When you look at the daunting task of planning your wedding, you may be questioning whether or not you need a wedding planner. Although wedding planners are being used more and more these days, they are certainly not for everyone. So how do you know if you need one and whether or not you would even like someone helping with this process?
_______________________________________________________________________________
Advertising Disclaimer:
Pamela Kazmierczak (owner of wedding-planning-101.com) is a participant in the Amazon Services LLC Associates Program, an affiliate advertising program designed to provide a means for sites to earn advertising fees through advertising and linking to amazon.com.
On my pages you will find text links and photo links to amazon products as well as other programs I am an affiliate of. I also use other forms of advertising such as google adsense. 
If you click to add or purchase an item through a link, I might earn a commission.
_____________________________________________________________________________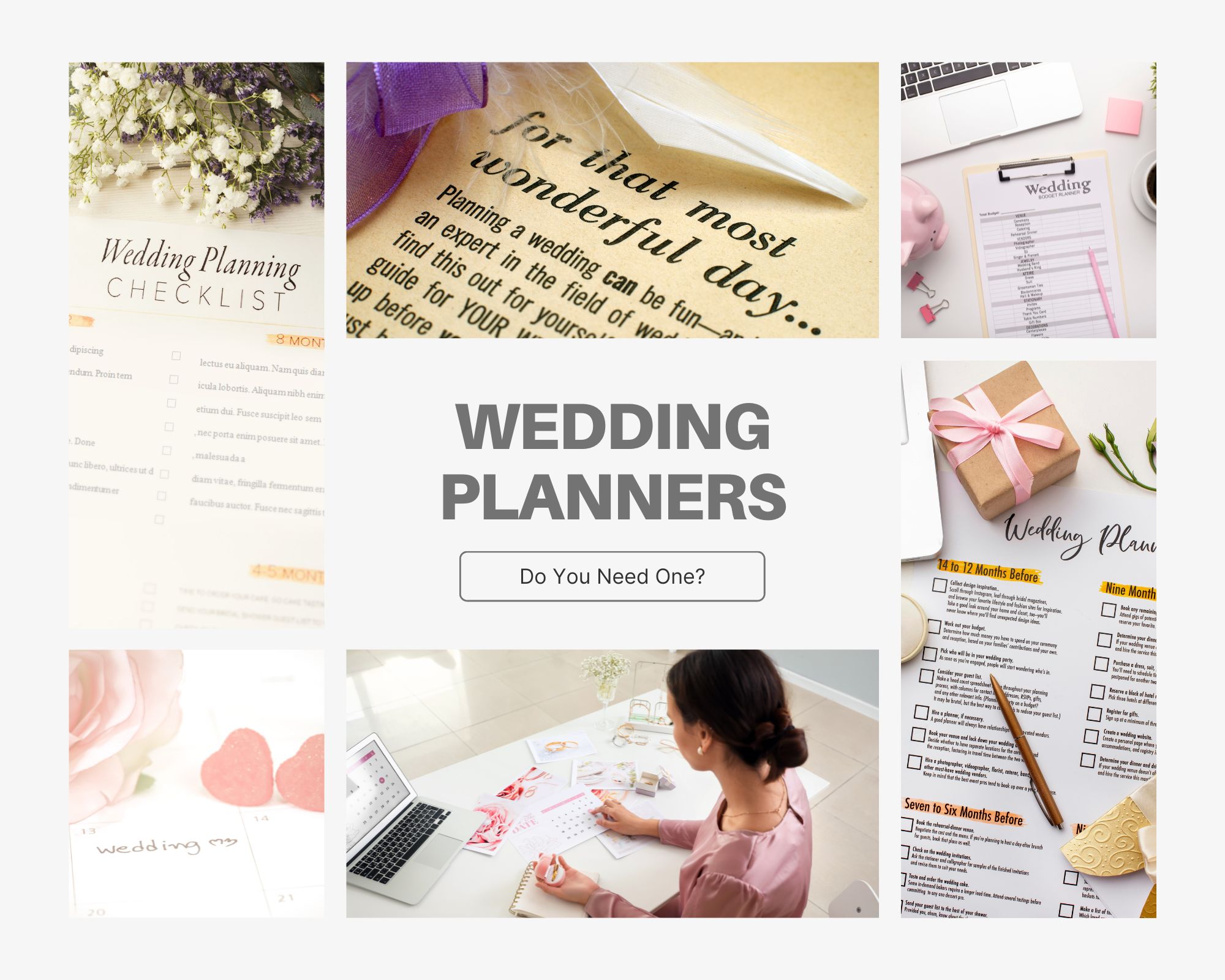 Do you need a wedding planner? Well, that depends on who you are, your personality type, your budget, and what you want from the planning process.
What is a Wedding Planner?
It might be easier to discuss what a wedding planner does not do! This is because they are there to help a couple fulfill their wedding dreams and take whatever steps necessary to make that happen. This includes listening to what the couple wants and making a plan to make this happen.
They deal with colors, schemes, designs, decorations, flowers, and everything else for the big day. This can also include dealing with vendors and contracts and even helping a couple deal with demanding guests (on the wedding day, of course, but during the planning process as well).
There is a lot of planning that goes into a wedding. Wedding planners ensure no detail is skipped and the day of the wedding runs as smoothly as possible.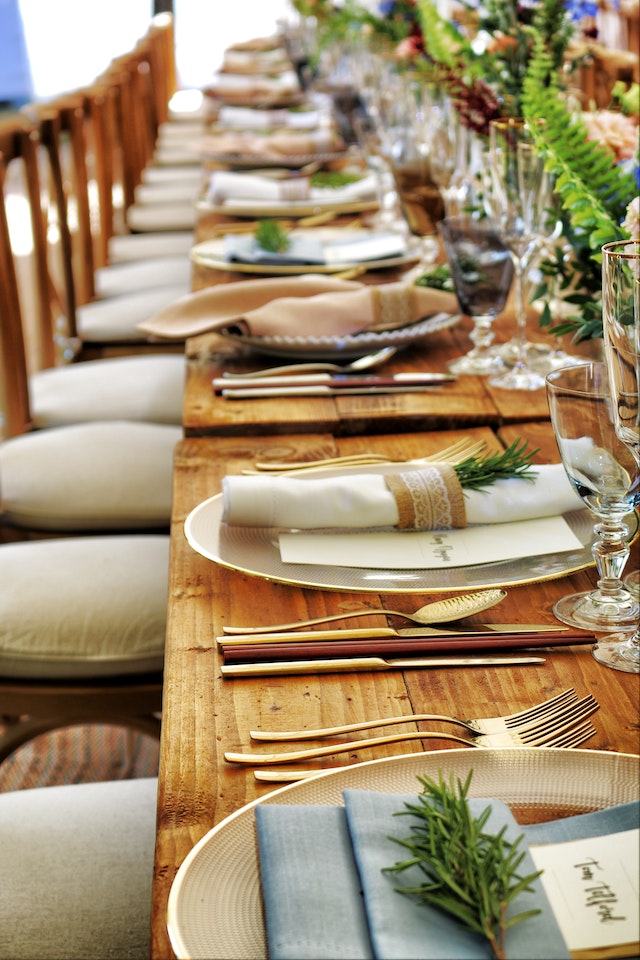 How Much Does a Wedding Planner Cost?
Wedding planners and their services can vary drastically. However, most wedding planners will run a couple at a minimum of $1,500.00. Some wedding planners can cost between $5,000 – 10,000 depending on the services they offer, the hours they need to work, and other factors.
Money can be a massive consideration for whether or not you want a wedding planner. The cost may have answered your question if you know you can not afford it. However, some people can afford this service, and others will find a way.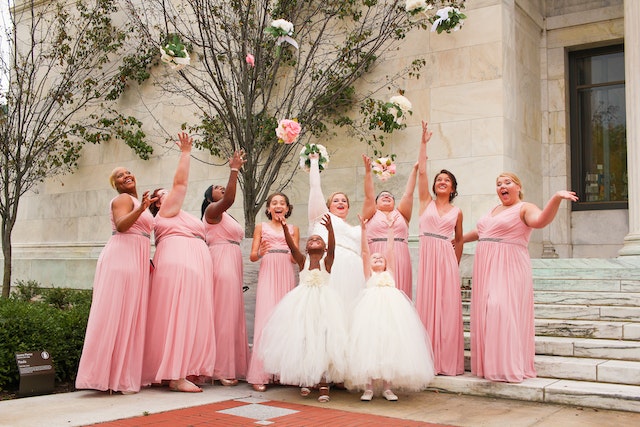 Why You May Want A Wedding Planner?
So now you know how much a wedding planner may cost and some of the things they might do for you. However, you may still be on the fence. Here are 12 reasons why you may want to hire a wedding planner.
You Are Having a Destination Wedding: Planning a typical wedding is difficult. But if you are getting married somewhere other than the city you currently reside in, a wedding planner can be beneficial. Did you know that different destinations have different wedding and marriage laws? These are the types of things a wedding planner will be able to help with. They will also assist by cutting down on the stress with vendors that are not local, understanding local laws and customs for the destination, and just making this a much easier experience overall.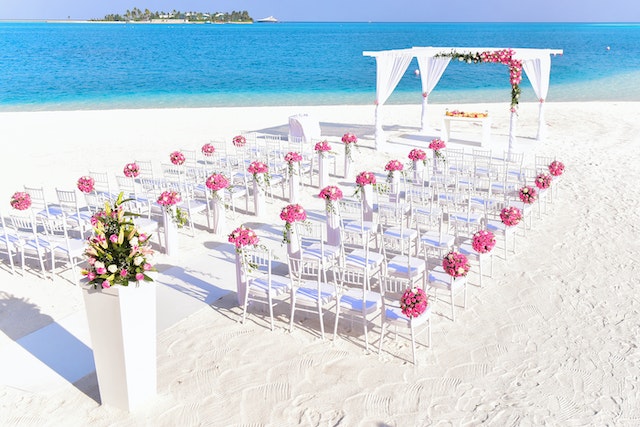 You Do Not Have Time To Plan The Wedding: Planning a wedding is a lot of work. You need to do so many things, mostly at specific times throughout the engagement. There is a lot of decision-making involved, coordinating between vendors and paying attention to small details. There are many reasons to hire a planner, but not having adequate time to plan a wedding is high on the list.
You Are Not Organized: Organization is a skill. Not everyone has it. If you are not a highly organized person, don't feel bad. Most people are not. However, to plan a wedding successfully a person needs to be motivated, organized, and a natural planner. If you forget appointments (or only remember to go because you got a courtesy call or text the day before), or can not think of your life for more than a few weeks into the future, wedding planning may be difficult for you to handle without professional help.
You and Your Fiance Have Different Wedding Goals and Dreams: Marriage is about compromise, and sometimes that compromise will start during the wedding planning process. If you and your partner can not see eye to eye on what your wedding will be like, a wedding planner might be the answer you are looking for. A wedding planner will listen to what you both envision and help devise compromises you can both live with.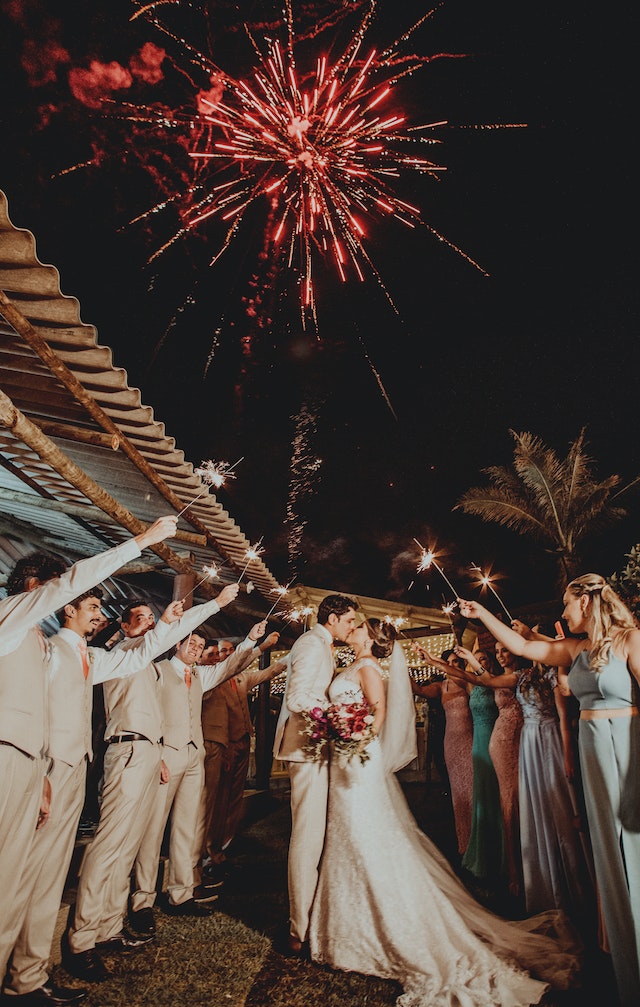 You Want Stress-Free Memories: Planning a wedding can add a lot of pressure on the couple. If you want to look back on your engagement with fondness, a wedding planner can help with that. Hiring a professional for your wedding planning can lift a large portion of the stress that planning a wedding can cause a couple. This will allow you to enjoy being engaged and the wedding day instead of attending to all the details yourself.
You Want To Hire Specific Types of Vendors: This does not mean what they do (florist, band, etc.), but who they are. If you want to hire vendors with the same values as you, a planner can help with this. Wedding planners have long-standing relationships with vendors in the community. They have worked with many of them for long periods and know who they are as people. For instance, you may want to hire companies that care about inclusion and diversity or employees who have a solid moral compass. A wedding planner would know who these companies are. This would allow you to give your business to people who share your values and beliefs.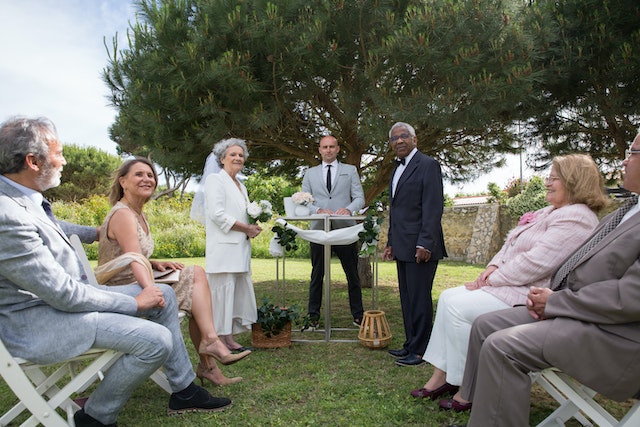 They Can Be Emotional Bouncers: When you get engaged, everyone has an opinion and is not shy about sharing it. They may have thoughts about your chosen partner, the wedding date, the location, the guest list, the menu and so much more. It can be exhausting dealing with family and friends who feel the need to express how THEY feel about YOUR wedding.
A good wedding planner can help you navigate this minefield. They may also insulate you from these conversations, insisting that others go through them. Or, many do not mind being the scapegoat. Aunt Tilly wants you to get married in her church in a white floor-length gown, but that is not how you see your wedding day going. Ask your planner how to handle these comments. They may say the venue is already booked, the dress has already been altered, and there is nothing to be done now. They can be blamed to take the heat off of the couple.
You're Having a Short Engagement: Planning a wedding on your own can be problematic in the best circumstances. However, if you plan on having a short engagement, the challenge level will rise to practically impossible. Getting venues, food, alcohol, stationery, clothing, and vendors promptly can be very difficult if you are in a time crunch.
You Hate Paperwork: Vendors come with contracts. Contracts can be difficult for most people who do not have a law degree, work in the legal field, or work with contracts often. Wedding planners are used to contracts and all types of paperwork, making this a hassle you barely have to deal with.
You Are Unsure What You Want: Not everyone has a clear vision of what they want their wedding to look like. In fact, many people have lots of things they love; these ideas and inspiration boards completely clash, making it challenging to come up with one wedding idea to build around. Wedding planners can help narrow down a couple's choices and develop a wedding plan they will love.
You Want The Best Deals: Yes, wedding planners can be expensive. On the other hand, having one may actually save you money in the long run. Wedding planners understand the industry, including how much everything costs. They also know who has the best products for the most value and can negotiate deals with vendors to save you money.
You Don't Want To Plan Your Wedding: Sometimes, this is the only reason you need it. If you do not enjoy wedding planning, hiring a professional planner may be the best option for you! There is no rule that you have to plan your own wedding. If you know you will hate the process, why do it? Hiring a wedding planner saves you from stress, anxiety, and annoyance.
---
---