Wedding Colors Ideas
Are you planning your wedding and searching for wedding colors ideas? It is said that colors influence our behavior, our views, and our ideas. Colors are believed to have powers that can govern our emotions.  
_______________________________________________________________________________
Advertising Disclaimer:
Pamela Kazmierczak (owner of wedding-planning-101.com) is a participant in the Amazon Services LLC Associates Program, an affiliate advertising program designed to provide a means for sites to earn advertising fees through advertising and linking to amazon.com.
On my pages you will find text links and photo links to amazon products as well as other programs I am an affiliate of. I also use other forms of advertising such as google adsense. 
If you click to add or purchase an item through a link, I might earn a commission.
_____________________________________________________________________________
Do you know that the colors are still used to cast magic spells and rituals? Wedding Colors ideas depend on customs and traditions, for example - if you have a Chinese race, red is always present. Red is the color of prosperity. It is associated with blood and fire.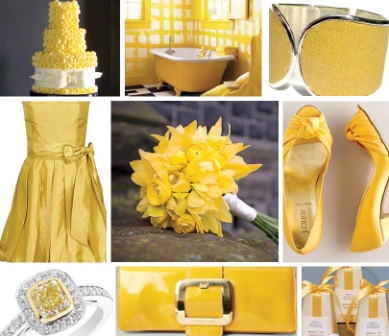 The Wedding Colors you choose will depend on many factors. You cannot just pick a color and use it in your wedding. There is a lot more to consider. The first thing to consider is the skin tone and the hair color of the bride. Wedding colors should enhance the appearance of the bride and choosing the right color can make the bride look beautiful. You should also remember that the time and the season affect wedding color ideas.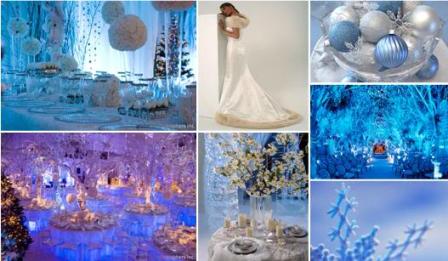 You might want to add some shine for an evening wedding or consider following the colors dictated by the weather. If you choose to hold it in summer months, tropical colors such as reds, yellows, and blues are a good choice. Greens are for the springs and symbolize rejuvenation and rebirth. 
The brilliant colors of browns and yellows to enhance autumn and the white colors of the winter season are good weddings color ideas. We should also give importance as to whether the ceremony is in the morning or in the evening.  

Cultures and the sentiments of the couple also dictate the wedding colors ideas. Some colors have meanings that couples hold close to their hearts. Let us try to find meanings in the colors of the rainbows. Red as we discussed symbolizes prosperity and is chosen the most. 
Orange is for vitality and endurance. Yellow and gold symbolize joy and wisdom, while green is the symbol of fertility and new life. Blue is the color of the sky and is used to represent inner peace. Indigo represents deep contemplation and Violet is for majesty and royalty. 

Usually, weddings have one main colored theme and accented by other shades. Others combine pastel colors or tropical colors to express the colorful and meaningful life they had before they decided to get married. I suggest that you must try experimenting with different shades and colors. 
Nowadays, three to four colored wedding themes are popular. A sort of advice, you should always be careful in choosing color combinations. Remember that Wedding Colors Ideas and themes can actually bring your wedding to a memorable and romantic wedding. 

---
---
Leave Wedding Colors Ideas and go back to Wedding Ceremony
Go Back To Wedding Ideas