Unique Wedding Ceremony Decor Ideas
Find ideas on how To decorate for your wedding ceremony.
Do you need help with your wedding ceremony decor? Do you know that during weddings, you can unleash that creative talent in you? Are you tired of seeing almost the same Wedding Ceremony Decor at every wedding you are at, and you just want to be different? Being unique and creative at your wedding might be especially important to you if you are getting married within a few years of other family members or friends. 
_______________________________________________________________________________
Advertising Disclaimer:
Pamela Kazmierczak (owner of wedding-planning-101.com) is a participant in the Amazon Services LLC Associates Program, an affiliate advertising program designed to provide a means for sites to earn advertising fees through advertising and linking to amazon.com.
On my pages you will find text links and photo links to amazon products as well as other programs I am an affiliate of. I also use other forms of advertising such as google adsense. 
If you click to add or purchase an item through a link, I might earn a commission.
_____________________________________________________________________________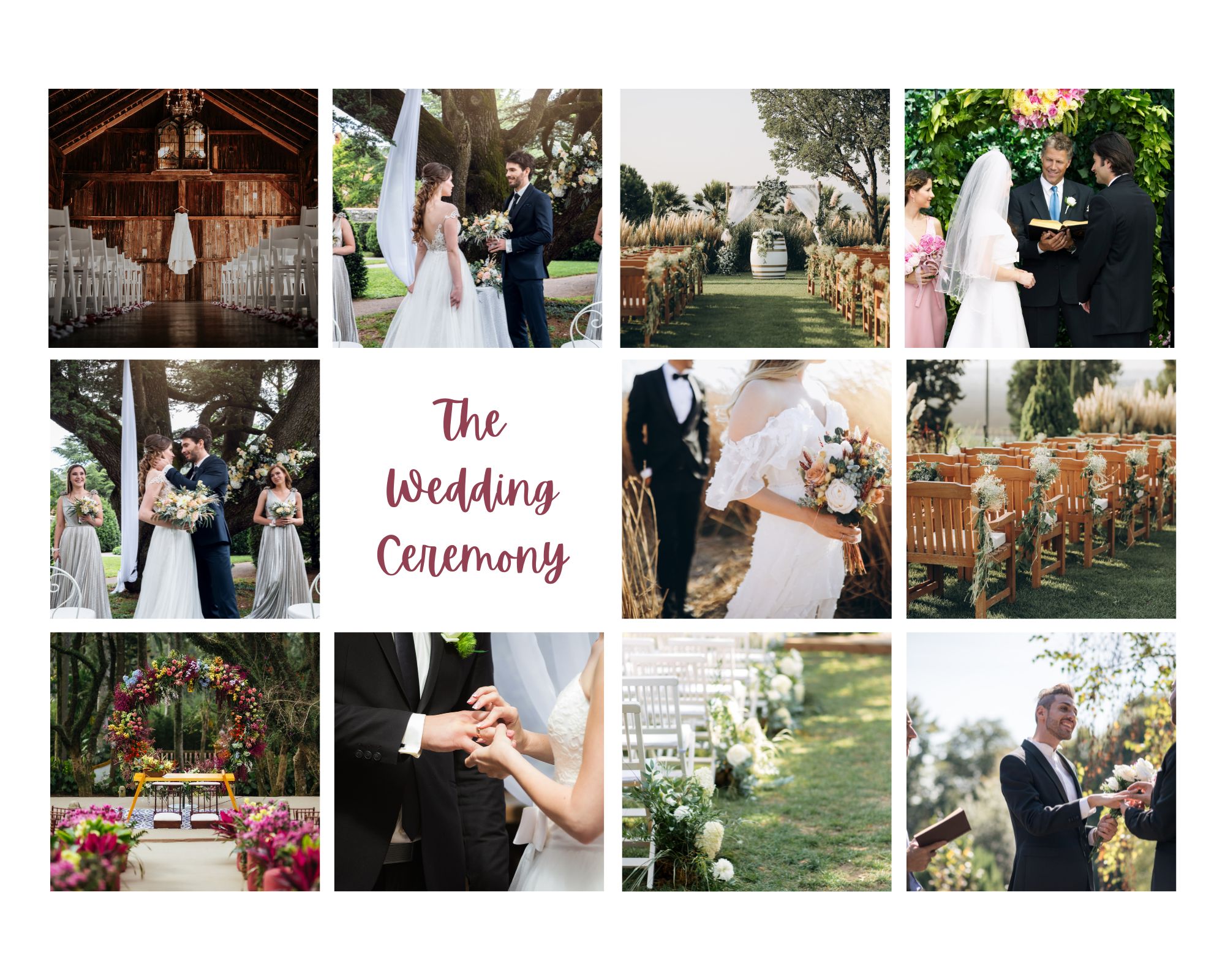 If any of your wedding guests have been to several weddings over the past few years you may want to give them a unique experience. Also, creating a beautiful wedding allows you to create not only a great day but beautiful wedding photos and a beautiful wedding video.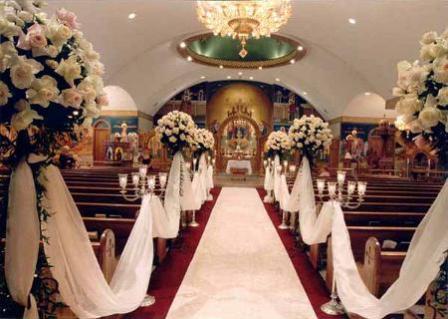 Aside from the fun that you will have in creating your own Wedding Ceremony Decor, it can also be a bonding time for couples. Although the wedding is important, planning it can be a very stressful time. Being creative can only help!
Creating your own Wedding Ceremony Decor unleashes that artistic talents hidden in you and showcase your talent at the wedding. The wedding day is, after all, your day, so why not ensure it is perfect, in every way?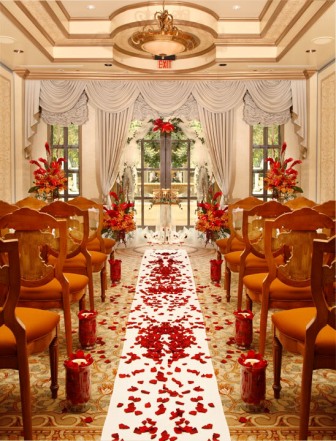 Usually, designs in the Church are different from the designs in the reception. You can see different variations of designs and sometimes, the shades of colors are not the same. Creating your own Wedding Ceremony Decor brings unity of designs in the church and reception.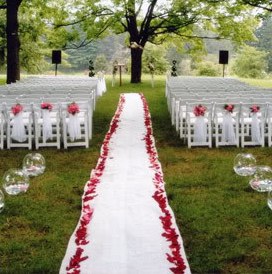 You can choose from a variety of designs for your church or other wedding ceremony location and add personal touches from the flowers, the boughs, and the ribbons. This will allow you to create the visual effects you want at the wedding ceremony. Choosing from a traditional style wedding, classical or modern style to the most elegantly styled ceremony you ever dreamt of. It will make your wedding day memorable. You will also be able to look back fondly at the wedding day that you helped to design!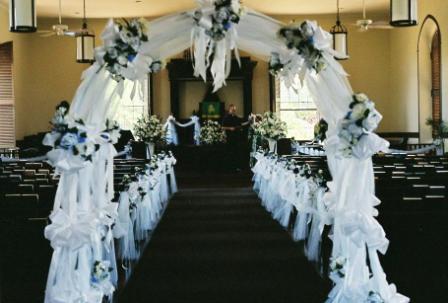 Unique Wedding Ceremony Decor – Outside
Before your guests even walk into your ceremony, they will see how the outside of the building is decorated. They may also pass through hallways and by other room that you can also add special touches too. Although this can often time be a missed decorating opportunity, it would be great to just decorate a few spots.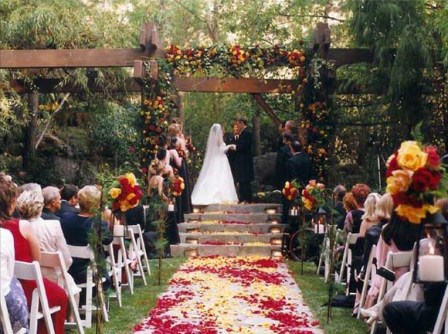 Try to bring your decor and colors and theme in all places at the wedding. Each of these decorations will make great wedding photos and will become part of your wedding memories.
What you can and can not do to your wedding ceremony building and the outside of it will largely depend on the owners of the site itself. However, it never hurts to ask what they do and do not allow.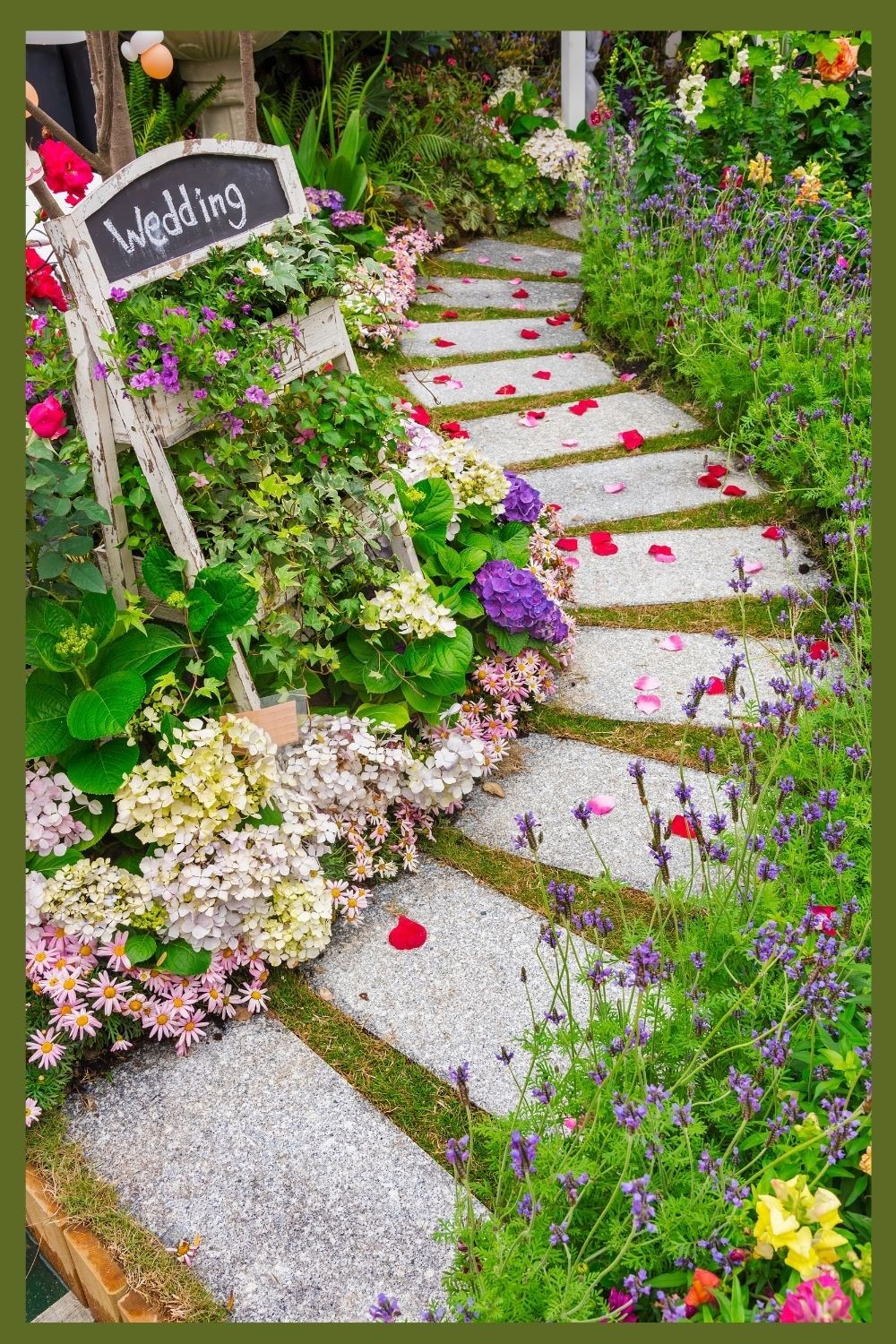 The Parking Lot – Generally a lot is not done in the area where your guests will park. However, you can find out if it is possible to put any large potted plants or even wedding signs or balloons there. 
Outside The Ceremony – First, see if you can have any signs. Chalkboard signs are a popular and quick way to decorate. You can just have an announcement of the wedding, the time and the date, or you can welcome your guests with a personal message.
If there are steps, you might want to put potted plants, flowers, or even light safety candles on the steps leading to the ceremony.
One of the more popular wedding decorations is a large wreath, especially in the wedding colors, on the door to the church or other ceremony site.
Inside – If the outside door does not connect directly to the room the ceremony will occur, you might also want to think about putting floral arrangements, signs, balloons, confetti, or flower petals on the path to the room or off to the sides.
Unique Wedding Ceremony Decor – The Pew or Chairs
The outside of each pew is a great place for decorations. Some typical decorations you would see in this spot include ribbons, bows, and flowers.
If the site of your wedding ceremony uses individual chairs instead of a pew, you may want to get chair covers or tie oversized bows around the back of the chair.
Unique Wedding Ceremony Decor – The Aisle
Besides decorating the edge of the pews, you may want to decorate the aisle as well. First find out what the ceremony site usually uses as an aisle runner, if any. You can go with their choice or find out if they allow you to bring in your own. There are many different affordable, but personalized aisle runners you might want to use instead of the typical one provided.
You may also want to decorate the sides of the aisles with flower petals, floral arrangements, or lit candles.
Unique Wedding Ceremony Decor – The Alter
Finally, we get to where you will be saying your vows. The first thing you need to decide is whether you want to use a bridal arch, and if so what it will look like. You can use arches just made of wood or ones with balloons, flowers, vines on them.
Besides the arch, there may be an actual altar or table with other decorations on it. Floral arrangements and candles are very common. If you are participating in any specific wedding ritual, the ingredients to the ritual will be there on display as well. Many couples choose to either do a sand ceremony or a Unity candle ceremony. 
Sometimes people will also have other decorations such as backdrops. If there is something specific you want, but it is non-traditional, talk about it. Discuss why or why you would not want to do this. For instance, if someone or multiple people close to the two of you have died and can not witness the union, you might want to put beautifully framed photos of these people on the table to signify their loss as well as their importance in your life even when they can not be for your union.

---
---
Leave Wedding Ceremony Decor and go back to Wedding Ceremony
Go Back To Wedding Ideas