Cheap Wedding Reception Ideas
Find Cheap Wedding Reception Ideas Today
Get ideas on how to have a beautiful wedding without breaking the bank!
Are you searching for cheap wedding reception ideas? Are you looking for ways to save money on your wedding? Don't be shy – there is nothing wrong with that! It is your wedding so you should have some say with how much money you spend. Some people want to go all out and they do, spending tens of thousands of dollars on this one day. Some couples and families spend even more. If you are looking for cheap wedding reception ideas that is totally understandable, because the costs can add up quickly.  
_______________________________________________________________________________
Advertising Disclaimer:
Pamela Kazmierczak (owner of wedding-planning-101.com) is a participant in the Amazon Services LLC Associates Program, an affiliate advertising program designed to provide a means for sites to earn advertising fees through advertising and linking to amazon.com.
On my pages you will find text links and photo links to amazon products as well as other programs I am an affiliate of. I also use other forms of advertising such as google adsense. 
If you click to add or purchase an item through a link, I might earn a commission.
_____________________________________________________________________________
Today we are going to only focus on different ways to save money on the reception. You can still have a beautiful wedding reception without breaking the bank. The trick is to understand what you are looking for while you are still in the planning process and then to focus on the areas that you do not feel need to be overdone.  Get more ideas on cheap wedding reception ideas today.
photo credit: Glamorous via
photopin
(license)
Cheap Wedding Reception Ideas – The Guest List
One of the easiest ways to save money on the reception is to start by focusing on the guest list. Although wedding traditions are changing all the time, it is important to note that traditionally anyone who is invited to the wedding, should also be invited to the reception. With that being said your wedding and reception guest list is something you can take a hard look at to save money.
However, if you are using traditional rules, this also applies to pre-wedding parties. So, if people were invited to an engagement party or a bridal shower, a wedding invitation should also be sent to them.
Most venues charge per guest as you will probably be serving a meal to each guest. You will also need a room or venue to hold the amount of guests you invite and tables and chairs within that room to comfortably seat them all. All of these factors are going to help determine the cost.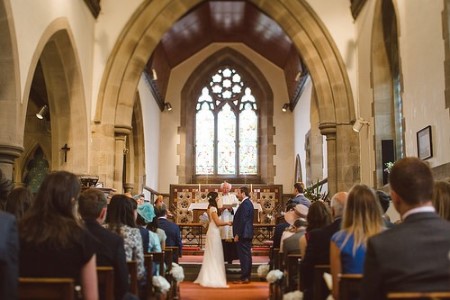 photo credit: blavoulondon - Church Wedding via
photopin
(license)
When looking for cheap wedding reception ideas one of the places you should consider is the guest list. So take a look at the guest list. Who is invited? Do they need to be? Do you want them all there? This is a task you will need to look at together. Can you have a small intimate wedding or is it necessary to have hundreds of people there? Although this is one of the places you can potentially save the most money, it might be the hardest one to do.  
Cheap Wedding Reception Ideas – The Venue
In choosing the location for your wedding day, you have to consider several factors; like the weather, the number of your guests, the theme of your wedding, and of course the cost. You don't have to rent the biggest reception hall in your town to have a nice location. If you're planning to have an outdoor wedding, you can consider your backyard or a local park and even your neighbor's backyard will do if you don't have a large enough one yourself.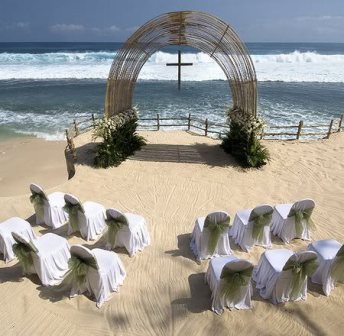 You can also consider renting a public house that has a pretty garden, or a relaxing setting that is suitable for an informal and exclusive weddings. Village halls can also be a good idea; you can use the patio as the reception area. You can also rent their catering services if you want and save a lot because you can use other amenities as well.  

Once you have a guest list that everyone can live with it is time to find the perfect place to have the wedding reception. Typically the first place people look are banquet halls, especially ones that are geared towards weddings. This is of course a fine place to have a wedding reception and if it is your choice, we would still highly recommend that you price multiple banquet halls before making a decision. When you do this, make sure you find out what is included in the price, what is considered an extra and what different options they have.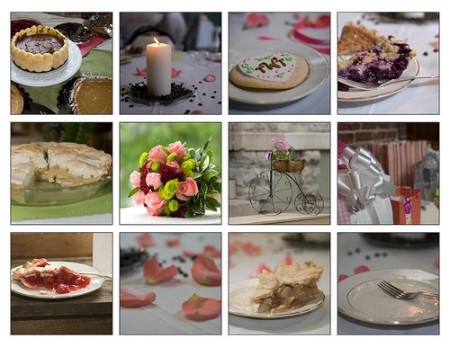 photo credit: Pen Waggener
Wedding: Desserts and Decorations
via
photopin
(license)
For instance their could be a completely different pricing structure for buffet, family style or individually served meals. Another thing to consider would be what decorations they may include, how many hours the cost includes, if they provide music or a DJ or if that is up to you, if they have cocktails before dinner, how much if any of the bar service is included, etc.
If you have not completely decided that you must have a reception at a banquet hall, great, let's look at some other options. Where are you getting married? Are you getting wed in a church? Do they have a reception area as well? Many places that hold wedding ceremonies also have a reception area and it is usually cheaper to book both from the same place?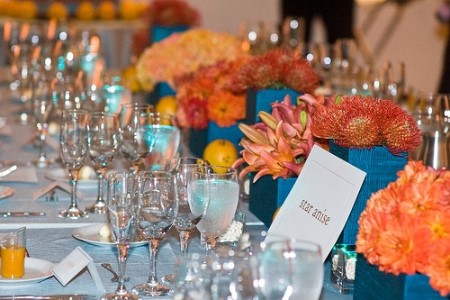 photo credit: smcgee
Star Anise
via
photopin
(license)
When looking for cheap wedding reception ideas You can also consider other places like fire halls or clubs (like VFW, Amvets, etc). If you want the reception hall feel without the price tag, these might be options to consider.
Finally, what about an outdoor reception? You could have the wedding reception at your house or a relatives house. You can rent a wedding tent and still have a beautiful wedding reception but save lots of money by going a little less traditional.
Cheap Wedding Reception Ideas- Flowers
The idea of using silk flowers instead of a real one is a good thought when brainstorming cheap wedding reception ideas. Silk flowers are even better in some ways; you can have any flower you want all year round and design or arrange them however you like. You will even save more money because you won't have to hire a florist. All you need to do is research seriously when buying silk flowers. Get the best price and pick the ones that resemble real flowers most. If you arrange the silk flowers in a good way, nobody will notice that they aren't real. 

You can also buy flowers in bulk so the cost will not be that much. Better yet buy flowers that are in season. 

Cheap Wedding Reception Ideas – Food  
Thinking about the menu is something to spend some time on if you are looking for cheap wedding reception ideas - food is a big part of the wedding budget after all! What is for dinner? Many weddings happen in the afternoon and the reception includes a dinner. This is a pretty traditional way to go, but not the only way to go. Does every wedding need to include a choice of chicken, steak or fish? Absolutely not. What you decide to serve is completely up to you. Some of the decisions here may be based on your guests, what you think they expect and what you want.
So let's start with the basics. To serve dinner or not? This is the first question you need to ask yourself. Do you want a sit down meal or is this something you can live without? Let's pretend for a minute that you decide to forego dinner – what other options do you have?
Well you can serve appetizers, a light buffet or snacks or even a dessert bar. There are certainly different ways to go then a heavy dinner. If you choose things like different serving stations (like salad, appetizers, snacks and desserts) this would encourage the guests to spend more time mingling and less time sitting at a table.
Do you really want dinner? That is okay, many people want to serve their guests dinner, it is a nice gesture sharing your first meal as a married couple with everyone you have chosen to share this day with. However do not forget that we are looking for cheap wedding reception ideas and we have to look at various options here as well! The first option is to have a plated meal that they choose before the special day. This is usually the most expensive option. As we mentioned before, many banquet halls also offer family style and buffet options that can be more financially reasonable.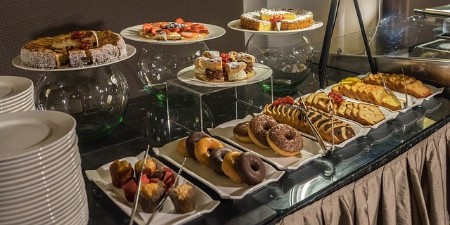 Are you interested in serving dinner but you want to save money and be a little more unique than every other wedding your guests attend? There are ways to accomplish this as well. First of all, if you are just looking for a little twist on the traditional you might want to find out if your reception site allows outside food service. If so, you could consider having a local restaurant cater the event. Catered food is still usually cheaper than the typical reception halls food price per plate.
If you know great cooks among family and friends you can also enlist their help to prepare some dishes! Want something even more trendy and modern? Instead of a catered meal consider hiring a food truck or something similar to prepare the meals for your guests – this is an especially good suggestion for those of you who are having an outdoor wedding.
Cheap Wedding Reception Ideas – The Decorations
It is time to think about the decorations. First let's tackle the flowers. Do not order separate flowers for the wedding ceremony and the wedding reception if at all possible. Consider both venues when ordering. Buy bouquets and other wedding flowers that can be used in both places. Think about the overall decor when shopping. Obviously someone will need to move the decorations from one venue to the next, but do not overspend here.
---
Want to shop for table decorations? Check out these products - cheap wedding reception ideas decorating ideas.
---
The wedding venue – consider what the venue will provide free in the rental of the space and what you need to spend additional money on. Also consider choosing a venue that is already special in someway which will allow you to spend less money on extra decorations. For instance, have the reception at a zoo, an outdoor garden or an aquarium. These places are already beautiful and picturesque and they will not need much more in terms of decorations.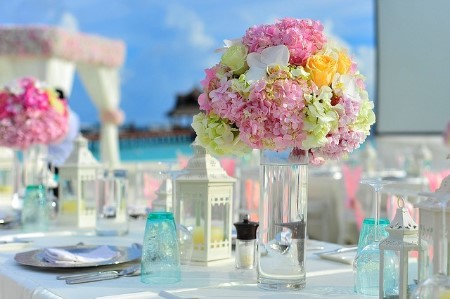 Think about ways you want to decorate and brainstorm ways to do it better and cheaper. For instance, individual table decorations are a way to bring your own style and character to a wedding, but that does not mean you need to go broke buying them. First off, don't buy premade decorations, create them yourself. There are tons of great videos, articles and photos available to inspire you to do the best DIY decorations ever. You can create beautiful decorations with simple items such as mirrors, candles, vases, flowers and beads. Take the time to plan it out. Remember to keep an eye on sales especially at places like craft stores or consider just buying in bulk online.
There are so many ways to incorporate cheap wedding reception ideas into the decorations! Besides the tables you can use things such as plants, balloons, lanterns, tulle and lights to bring the rest of the reception site to life. Be creative. Envision the perfect reception and think how can I do that better!
Cheap Wedding Reception Ideas – Other 
This article really just scratched the surface of cheap wedding reception ideas. Let's talk about some other ways you can save!
Music – There are many ways to provide music for your wedding. Two of the most traditional ways are a DJ or a Band. Both of these options can become pricey pretty quickly. Think about what you need and what you are spending your money on. Do you really need a DJ? The DJ is really there to play the music you have already selected and to make announcements. Can you go without? You can set up your own sound system and ask someone else to make the announcements either for a cheaper rate or as a way to be part of your special day.
Some people want live music at their reception, but understand that there are certainly ways to accomplish this for less money. If you really want live music you can ask around about up and coming bands who need exposure or a gig. You can also contact local colleges or even high schools and ask their music department if they have students interested in there types of gigs.
Cake – The wedding cake can be something to behold. On the other hand, sometimes wedding cakes can be better. They are usually beautiful and they make great pictures, but other than that, do you need a professional bakery to make on for you?
There are many different things you can do to lessen the cost of the cake. One of these is to have a cake created for the photos and the the first slice, but to have a reserve cake (like a sheet cake) to be used for the actual dessert. This allows you to get a smaller cake for photos and a much cheaper cake for serving. You can even have someone other that a professional baker make one of both of these options. Another popular alternative would be to have wedding cupcakes. They can be just as photo rich but for a much lower price.
The Date and Time – Want to save additional money. Think about when you are getting married. You may be able to save a ton of money by getting married off season, not on a Saturday or in the morning instead of the afternoon.
Favors – Wedding favors are something that most couples give out. The cost of the favors can add up quick though so you really want to consider what you are giving beforehand. If you have 150 guests and each favor costs $3.00 each that would be $450.00 right there. That is if you are only giving one favor per guest. You can buy many great premade or personalized specifically for your wedding favors. You can spend some time thinking about what you want to give. There are many options available.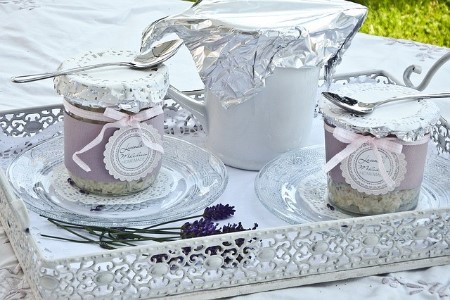 However, there are also many options available to save some cash. Consider making wedding favors. One of the easiest and most cost effective favor ideas would be edible favors. Some nice choices could be homemade chocolates or truffles, cut out cookies, candy or mini brownies or cupcakes.
You could also buy favor bags and put things like chocolate candies to match your wedding colors or the traditional Jordan almonds. There are many ways to save money on cute wedding favors.
Gifts – This is not really cheap wedding reception ideas material because the gifts you give are not necessarily given at the reception, but many couples give out gifts to each other, the parents and the wedding party. If you shop at specialty stores for these types of gifts you can certainly overspend. The best way to save money here is handmade gifts, gifts with specific meaning or just taking the time to shop around for the best prices.
Guestbook – Most couples have a guestbook at their wedding. They are not always super expensive, but they can be. This is an area where you can not only save some money, but use some creativity. Buy something unique like a scrapbook, a journal or even some kind of poster board. Have people make a page in a scrapbook, write a journal entry of advice or sign a poster board that you can later frame and turn into artwork from the wedding. All of these suggestions are not only cost effective, but they will give you a lasting memento of the reception.
Advertising – Finally we have another way to save money, but this is certainly not one for everyone. Give out some free advertising to your wedding vendors. Find out if you can get a discount from your vendors and venue locations if you allow them to put out business cards. You can take this a step further and ask for discounts (or only choose vendors that give discounts) and put together as part of your wedding favors a wedding bag of vendor information. You can make a brochure or program stating who this wedding was made possible by and include vendor info, contact info, cards, etc.
---
---
Leave Cheap Wedding Reception Ideas and Go Back To Wedding Reception
Go Back To Wedding Ideas