Cheap Bali Holidays - Honeymoon in Bali

Learn more about Bali vacations and how to save money on your honeymoon.
Are you on the lookout for some cheap Bali holidays to book today? Bali vacations are extremely popular for people looking for that perfect romantic getaway or family trip. Read on to find some helpful tips to ensure your trip to Bali is unforgettable.
_______________________________________________________________________________
Advertising Disclaimer:
Pamela Kazmierczak (owner of wedding-planning-101.com) is a participant in the Amazon Services LLC Associates Program, an affiliate advertising program designed to provide a means for sites to earn advertising fees through advertising and linking to amazon.com.
On my pages you will find text links and photo links to amazon products as well as other programs I am an affiliate of. I also use other forms of advertising such as google adsense. 
If you click to add or purchase an item through a link, I might earn a commission.
_____________________________________________________________________________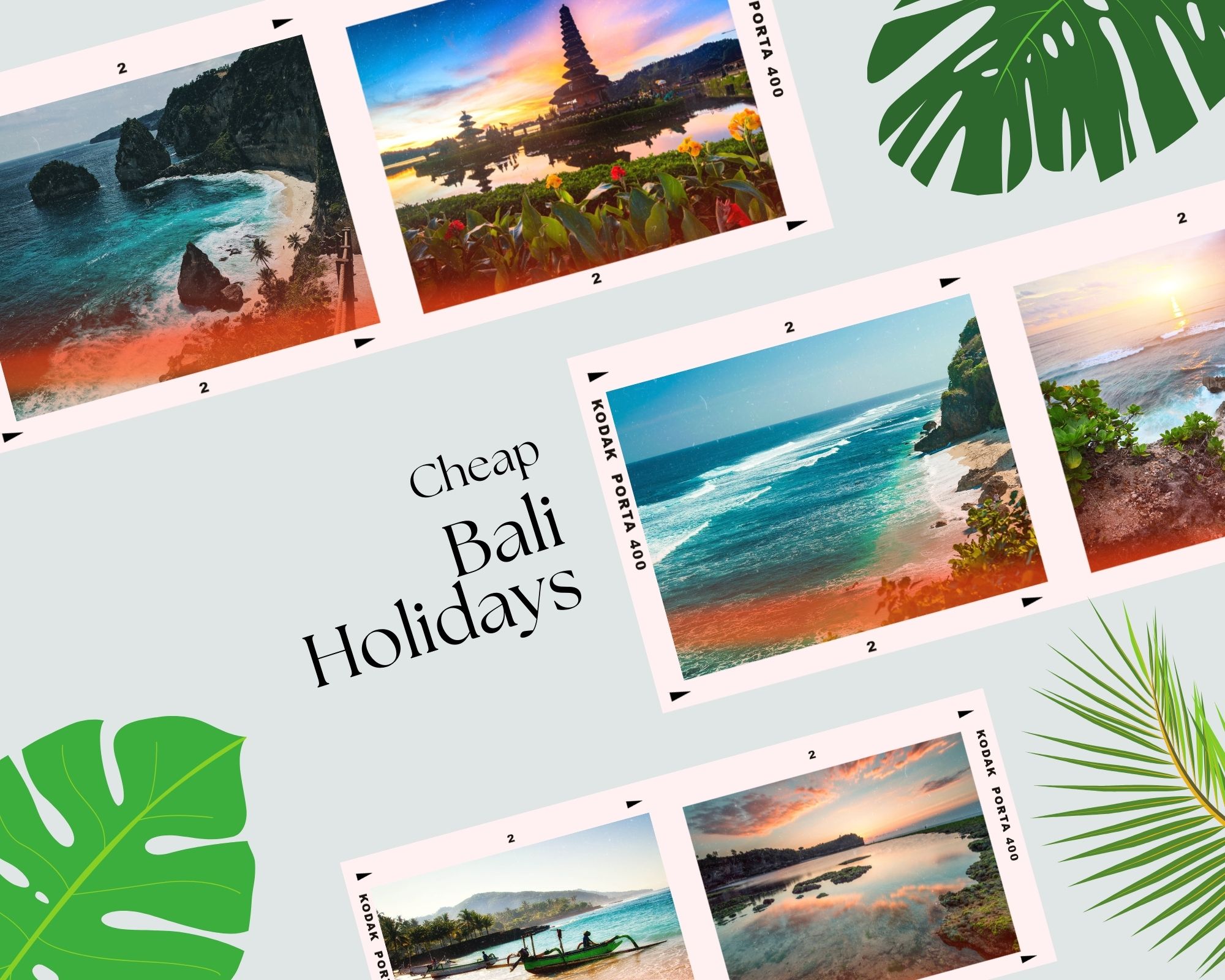 Cheap Bali Holidays – Booking Package Deals

If you are looking to save money on your Bali Honeymoon or Vacation, one of the best ways to do this is to look for vacation packages. A vacation package will include at least 2 elements or more to save money. This could be a package covering flight and hotel accommodations or other items. Other potential package parts could include one or more specific meals (like dinner at restaurants A, B, and C while on vacation). It may also include specific entertainment.
Many of the leading travel sites will list current deals and packages for wherever you want to go. For instance, Travelocity  has a listing of Bali flight and Hotel Vacation Packages as well as top hotel deals. Trip Advisor also has different Bali listings like Popular destinations in Bali and Budget hotels in Bali.
Cheap Bali Holidays – All Inclusive Packages

Another way a lot of travelers save money is on all-inclusive packages. There are a few things that are important to note about all-inclusive packages. The first thing is that typically, it is not as all-inclusive as you may think. Each hotel and resort will have a different definition of what is included in their package. However, often some food and entertainment are included. Secondly, the upfront cost is higher because of multiple things being included. However, the more that is included, the less you will spend while actually on vacation.
Thinking about going for an all-inclusive package at a hotel? Let's talk about the Samabe Bali Suites and Villas, one of Bali's most popular all-inclusive resorts!
Samabe Bali Suites & Villas

This resort dubs itself as a "Luxury Bali All Inclusive." It offers its guests unlimited privileges at this location which is located at the southernmost top of Bali.
All-Inclusive:  This resort has a pretty good unlimited package. According to their website, this is what is NOT included:
"Dry Cleaning, premium brand liquor, overseas phone call's, Bottle wines, Champagne, Special promotion events like private dinner arrangements on the beach, or extra special dinner arrangement, Caviar promotions, Spa treatments, Cigarettes and Cigars, Souvenirs, and any other special activities and tours not mention above."
Eating on Your Honeymoon: So, what is included? A lot! Food consists of a daily buffet, a la carte, lunch or dinner, afternoon tea, daily fruit, ice cream, romantic floating dinners, and trips to restaurants or 24-hour food service. There are also unlimited non-alcoholic drinks. Your mini-bar will be refreshed daily, as well as a selection of beers, house wine, standard liquor, and cocktails.
There are three restaurants (Rempah – Rempah, Te.Ja.Co Lounge & Bar, and the Crystal Blue Ocean view Grill), a pool bar (Ring of Fire Pool Bar), and In-Villa and In-Suite Dining.
Entertainment on Your Honeymoon: A lot of entertainment is also included in the all-inclusive package. As this is a wonderful beach vacation, there will be many water activities, such as catamaran sailing, snorkeling, windsurfing, kayaking, and stand-up paddling. Guest can also visit the 24-hour gym, do yoga, go on morning walks, or take a cooking or Balinese culture, art, and dance classes. This resort also offers seasonal activities.
Accommodations: The accommodations you choose are either a suite or a villa. If you want a suite, there are 3 different types you can choose from, including the Oceanfront Honeymoon Suite. This suite has a king-sized bed and a clifftop view of the ocean, and it is 135 square meters (1,453.1 square feet). There is also a 180 square meter (1,937.5 square feet) honeymoon suite with a 6 x 3-meter pool and garden. The honeymoon suite has a living room, a dressing room, a bathroom, a bedroom, and a balcony.
You can also choose a villa. You can get a one-bedroom villa with a pool, a two-bedroom villa with a pool, a two-bedroom penthouse villa with a pool, or a royal Samabe residence.
---
---
Leave Cheap Bali Holidays and Go Back To Top Honeymoon Locations
Go Back To Wedding Ideas