The Cap Juluca Resort in Anguilla
Honeymoon at Cap Juluca Resort in the Caribbean 
Cap Juluca Anguilla is an exclusive Caribbean hotel located in Anguilla. This may be the honeymoon resort you have been looking for. It is situated on 179 acres, and it is gorgeous all around. If you stay at this resort, you will be surrounded by beautiful white beaches, palm trees, and the most perfect water, so clear that you can see the bottom. It sounds like heaven, doesn't it?
_______________________________________________________________________________
Advertising Disclaimer:
Pamela Kazmierczak (owner of wedding-planning-101.com) is a participant in the Amazon Services LLC Associates Program, an affiliate advertising program designed to provide a means for sites to earn advertising fees through advertising and linking to amazon.com.
On my pages you will find text links and photo links to amazon products as well as other programs I am an affiliate of. I also use other forms of advertising such as google adsense. 
If you click to add or purchase an item through a link, I might earn a commission.
_____________________________________________________________________________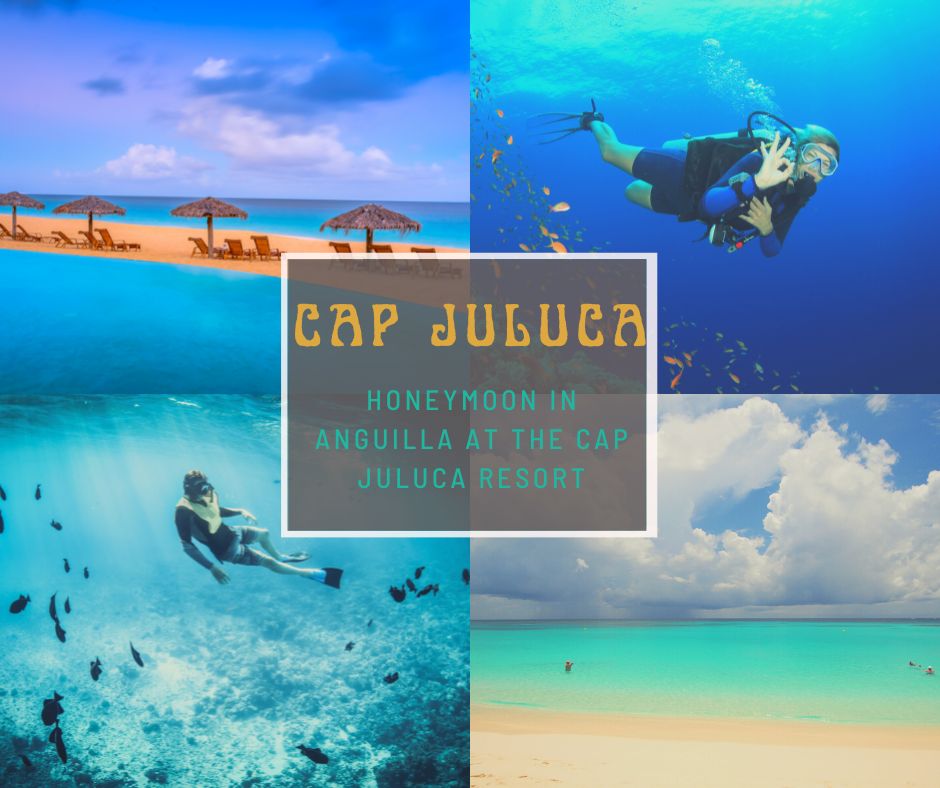 Cap Juluca Accommodations

Becoming a guest at this beautiful resort, you can stay in one of the private pool villas. You can either select a 2 2 bedroom beachfront plunge pool casita or a 3 or 5 bedroom pool villa. The sizes of these villas range from 1,700 – 5,500 square feet, and they have many amenities. Some amenities include a 55-inch smart tv, a Bose sound bar, wireless internet, a stocked mini-bar, a Nespresso machine, King size beds, double tubs, a marble shower, a private pool, and a private kitchen. 
If you would rather have a suite with a pool, you can do this as well. These suites are 1,560 square feet and have all the amenities mentioned in the villa, except there will be no private kitchen. 
You can choose a suite without the attached private pool if you do not need a pool. These suites are 1,100 – 1,550 square feet in size, and they have a sitting area, organic bath amenities, and an ocean view. These suites also have a 55-inch smart TV, a Bose sound bar, a Nespresso machine, and a well-stocked bar.
If you do not need as much space or do not plan on spending a lot of time in your room, you can always choose a standard room. Rooms are between 677 – 790 square feet and come with either one king-sized or two twin beds. They also have a 55-inch smart TV, Bluetooth wireless speakers, a Nespresso machine, and a well-stocked bar.
Cap Julupa Experiences and Entertainment

Are you planning on being more active? Do you consider what fun activities you can do when planning your honeymoon? If so, they have you covered there too. They have a golf aqua driving range, tennis courts, and lessons are available, as well as water sports such as waterskiing, windsurfing, sailing, and snorkeling.
There are many different things to do during your stay at Cap Julupa. Many people enjoy swimming in the pool or enjoying the water along the beach. If you are more interested in water sports and activities, there are plenty of them for you to try. You can go snorkeling, enjoy the rainbow-hued coral and sea life, go sailing or enjoy time aboard a wave catamaran, or kayak around Anguilla. 
Suppose you want to spend some time on the Bay. In that case, you can book the experience of going fishing with Shawn Romney, a multi-generational Anguillian. He will fish with you and share secret spots of the island that only the locals know about. If sailing is more fun for you, you can book a trip to Prickly Pear, the Prickly Pear Cays, a chain of uninhabited islands. Scuba diving is also available to people of all different experience levels. Finally, you might want to enjoy some waterskiing or windsurfing.
If you enjoy playing sports on land instead of the water, there are many different sports for you. You can play tennis, basketball, beach volleyball or croquet. 
Cap Juluca Dining and Food Experiences

When booking your stay at Cap Juluca, see if your vacation is happening during a guest chef visit! Even if it is not, you will still have plenty of great food to eat during your stay. Here are the other restaurants and experiences you might enjoy on your honeymoon!
Uchu – This is one of the four restaurants available on site. They are open for lunch, dinner, and drinks. The daytime menu features light bites, whereas the evening menu is focused on Chef Cesar Soto's take on Peruvian cuisine. 
Their lunch menu includes items such as the Cap Juluca Tuna Nicoise Salad, Cucumber and Mint Gazpacho, Mahi-Mahi tacos, grilled lobster, a hanger steak sandwich, and a chicken and pineapple curry wrap. Finish lunch or your afternoon snack with a chocolate bar, guanabana, fresh fruit, ice cream, or sorbet.
Their dinner menu includes items such as causa limena, tallarines vedes, salmon tiradito, ensalada chachapoyas, red snapper patarashca, crayfish amazonico and lomo saltado. Finish dinner with desserts such as crème brulee, blueberry pie, or chocolate cake.
Their drink menu is extensive, containing cocktails, champagne, wine, rum, cachaca, tequila, mezcal, whiskey, scotch, beer, and more.
Pimms – Pimms is a romantic restaurant that serves Caribbean classics and international specialties. This is a dinner restaurant with a standard and vegetarian menu. 
The traditional menu includes items like the Lobster Bisque, local farm heirloom beets, kale salad, jerk chicken, beef tenderloin, wagyu hanger steak, and farmer's lamb.
The vegetarian menu features some of the same items )like the beets and kale salad) but has other choices, too, like steamed vegetables, grilled vegetables, penne al Crudo, tofu gnocchi, Thai red curry, and wild field mushrooms risotto.
They also have a dessert, drinks, and an extensive 16-page wine menu.
Cip's By Cipriani – this restaurant features a casual atmosphere at a neighboring resort. They have a breakfast menu, the main menu, and menus for desserts, drinks, and vegetarians.
The Cap Shack – This beachside restaurant has vintage food and plays calypso and reggae music. This is the perfect choice for comfort food as they mainly serve salads, appetizers, sandwiches, burgers, and tacos.
Experience: Dining Under The Stars - At Cap Juluca, you can dine under the stars for a romantic dinner. You will eat on the sands of Maundays Bay at sunset and have a delicious candlelight dinner while enjoying the spectacular views of the Caribbean Sea. 
Experience: The Head Table – Another experience you can book is the head table. The head table is located in Pimms restaurant you can book a seat for either a 3-course or a 4-course meal. This meal can also be tailored to your favorite selections.
---
---
Leave Cap Juluca and Go Back To Top Honeymoon Locations
Go Back To Wedding Ideas