3 of The Best Hotels in Hawaii

Are you looking for five-star hotels in Hawaii?

Are you looking for the best hotels in Hawaii? Many honeymooners and vacationers choose Hawaii as their destination. Hawaii is a beautiful place to stay, but you are probably looking for the best hotels in Hawaii. And why not? For most people, a trip to Hawaii is a special occurrence. Shouldn'tt you want to look for five-star hotels in Hawaii?
_______________________________________________________________________________
Advertising Disclaimer:
Pamela Kazmierczak (owner of wedding-planning-101.com) is a participant in the Amazon Services LLC Associates Program, an affiliate advertising program designed to provide a means for sites to earn advertising fees through advertising and linking to amazon.com.
On my pages you will find text links and photo links to amazon products as well as other programs I am an affiliate of. I also use other forms of advertising such as google adsense. 
If you click to add or purchase an item through a link, I might earn a commission.
_____________________________________________________________________________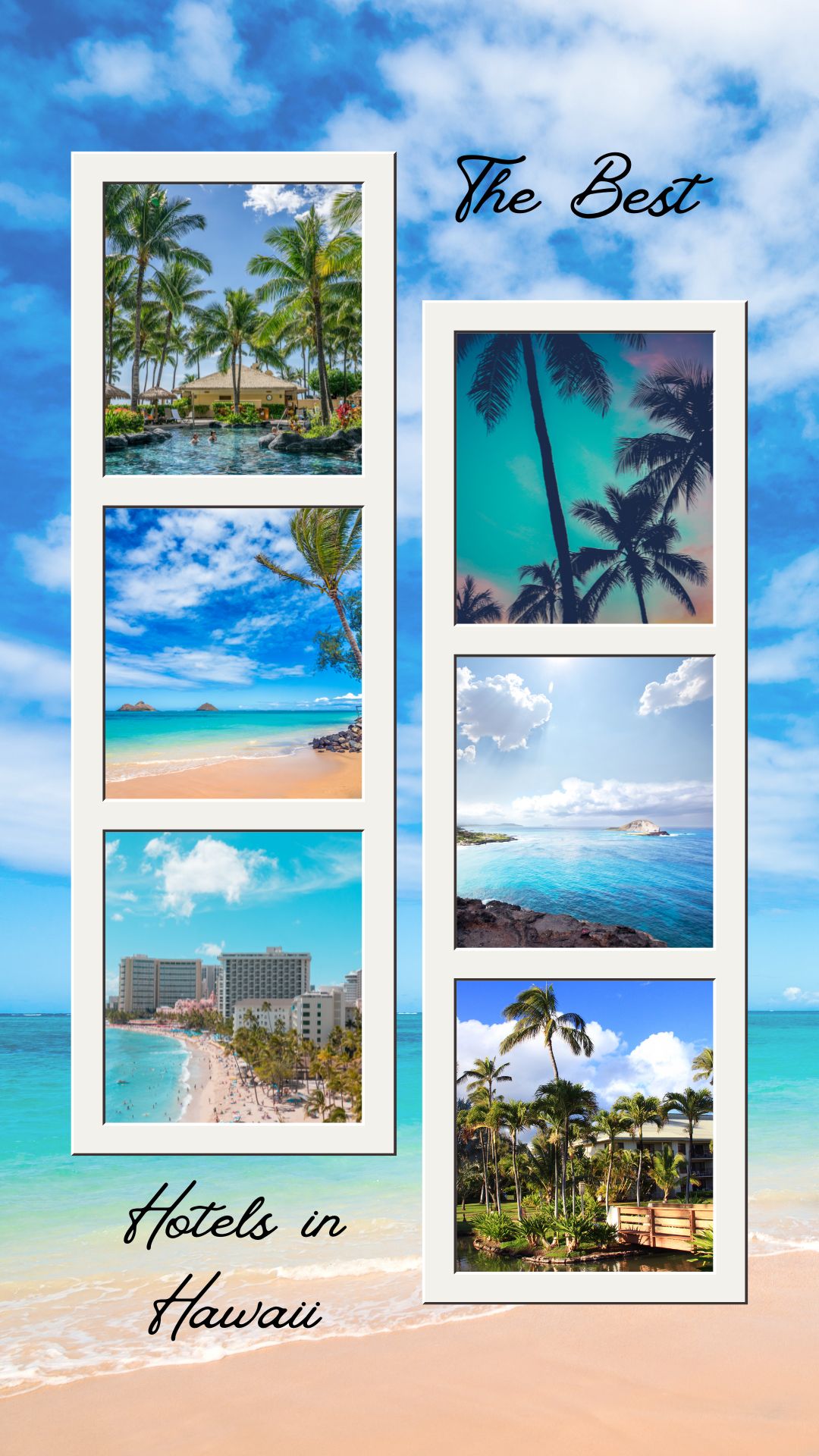 Here are some selections for not just the best but also a selection of romantic Hawaii hotels.
The Best Hotels in Hawaii - Grand Wailea Resort Hotel and Spa
The Grand Wailea Resort Hotel and Spa is located in Maui, Hawaii. This hotel is known for both its award-winning spas on site as well as the enormity of its beauty of this hotel. If you choose to vacation here, it is recommended to take a helicopter tour to see the waterfalls and the dense jungles. If you decide to take your trip between December to April, you may want to consider going on a whale watching trip.
Grand Wailea certainly qualifies in the category of five-star hotels in Hawaii. With that being said, what else can you do while you are there? Many activities and amenities are available, including sailing, scuba diving, jet skiing, water skiing, boating, and windsurfing. If water sports are not your thing, you can play golf or tennis, enjoy the beautiful beach, go shopping, biking, or go on an ecological tour.
While at the Grand Wailea Resort, you may want to go on a garden tour, a culture tour, a reserve tour, or attend a luau. Want to learn more about their culture? There are many culture-related activities you can participate in. This includes getting up with the sun and doing the E Ala E chant on the beach to allow the mana of Maui to flow through you, learning hala weaving – weaving leaves of the Pandanus tree, learning how to play Hu Kukui, a game played with kukui nuts, learn to weave Lauhala bracelets, craft Pipipi bracelets, take hula lessons or learn more about the language – including the history and correct pronunciations.
Focus on your overall well-being with a trip to the spa or the fitness center, or get an astrology reading. Relax at one of the pools or add in some fun while enjoying their lave tube slide, which gets up to 22 miles per hour and features a 3-story drop.
Don't forget to enjoy your time eating at one of the 7 different restaurants available on site. You can also visit the Grotto Bar or enjoy the delicious food delivered straight to your room. 
The Best Hotels in Hawaii - The Fairmont Orchid
If you are looking for the best hotels in Hawaii, you should check out the Fairmont Orchid! If you are looking for romantic Hawaii hotels, you cannot go wrong with the Fairmont Orchid located in Kamuela, Hawaii. 
Of course, The Fairmont Orchid Hotel makes lists of the best hotels in Hawaii. If you are looking for something other than romance, they can help you with that too! There are many activities, including tennis, golf, shopping, fine dining, and a spa without walls! Of course, you are in Hawaii, so do not forget to enjoy the fun, sun, beaches, and nightlife.
There are several different room types to choose from. You can have a garden view, ocean view, or oceanfront room, including a private lanai. Besides guest rooms, they also have gold rooms and suites. While vacationing at the Fairmont Orchid, you can also enjoy room service or visit one of their seven restaurants for all your meals.
The Best Hotels in Hawaii - The Ritz-Carlton, Kapalua
Still, looking for the best hotels in Hawaii? Coming in strongly in the category of five-star hotels in Hawaii is The Ritz-Carlton Hotel in Kapalua, Hawaii.   This hotel is lovely, a stunning location to spend a honeymoon or vacation. There are over 400 rooms and one and two-bedroom residential suites. While at the Ritz Carlton, you can enjoy the 10,000-square feet swimming pool, spend some time at the spa, or enjoy a good meal.
Looking to do something a little more active? Spend some time on one of their two golf courses when you are not lounging on the beach or participating in water sports. When searching for romantic Hawaii Hotels, there is nothing better than a hotel located on the sandy beaches of the Aloha State. While you are there, you might consider going on the Romance of the Reef tour, where you will learn about underwater love stories as the tour guide takes you through the different love connections of aquatic creatures.
The Ritz-Carlton Kapalua is built on 54 acres that overlook the Pacific Ocean. This land has beaches, pools, golf courses, tennis facilities, and a resort. When you are ready to enjoy your meals, eat at one of the six on-site dining experiences, which use local ingredients, fresh seafood, items from the resort's sustainable organic garden, and Pacific cuisine.
Enjoy many activities while on your honeymoon, including lounging at the pool, hanging out at the beach, water sports, whale watching, basketball, tennis, and visiting their spa.
---
---
Leave The Best Hotels in Hawaii and Go Back To Top Honeymoon Locations
Go Back To Wedding Ideas