Beautiful Wedding Centerpieces
All brides want to create beautiful wedding centerpieces. It really does not matter the budget you start out with, whether you have infinite cash or a small amount to work with, you want your centerpieces to be memorable and gorgeous. So how do you create this look at your wedding reception?
_______________________________________________________________________________
Advertising Disclaimer:
Pamela Kazmierczak (owner of wedding-planning-101.com) is a participant in the Amazon Services LLC Associates Program, an affiliate advertising program designed to provide a means for sites to earn advertising fees through advertising and linking to amazon.com.
On my pages you will find text links and photo links to amazon products as well as other programs I am an affiliate of. I also use other forms of advertising such as google adsense. 
If you click to add or purchase an item through a link, I might earn a commission.
_____________________________________________________________________________
Here are some tips and ideas for creating beautiful wedding centerpieces:
Use mirrors
Almost all wedding centerpieces look nicer when placed upon small mirrors. The mirror should be slightly larger than the centerpiece which is placed upon it, but it should not overtake the centerpiece. Remember, you are using a mirror as an accent piece, not the main attraction.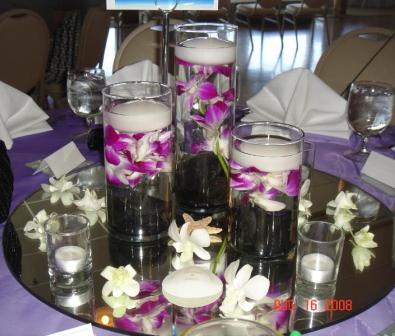 Use Candles
Incorporating candles into the centerpiece will not only create beauty, but it can bring romance as well. Candlelight has been long associated with romance and romantic occasions. If you are going to use candles yourself think about the color, the scent (if any) and the size you want before designing your centerpiece.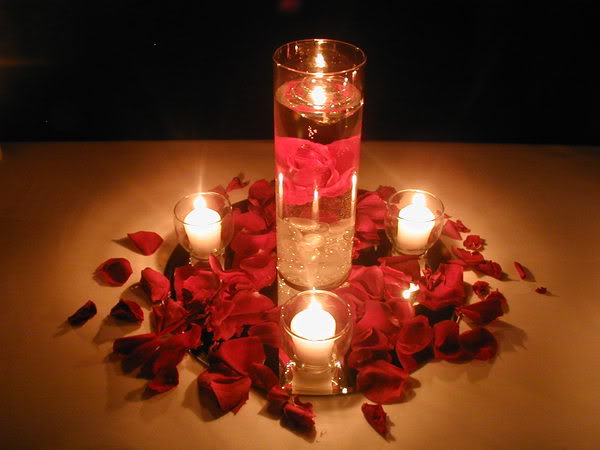 You can match the color of the candle to your own wedding colors or you could choose other colors which may either to significant to you or create a general feeling. For instance you might use pink or red to symbolize love, red or purple for passion or white for purity (a reference to the wedding) or for simple elegance.
Be Creative
Even though most centerpieces you see at today's weddings use candles, flowers or both you can choose to either use neither or those items in your centerpiece or you can add another element to make it your own.
If you are having a themed wedding you may want the centerpieces to match. For instance if you are having a beach theme you might have seashells or starfish as the centerpiece, or if you are having a sports themed wedding perhaps the centerpieces will be made to look like footballs, basketballs, baseballs and hockey pucks. Be creative and decide what looks right.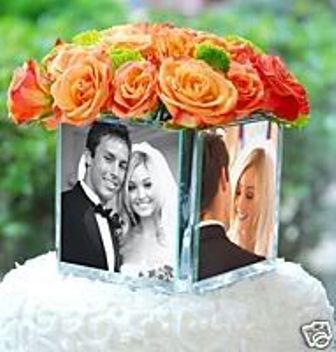 If you have had a long relationship or known each other for a long time you may want to showcase photos and momentos that the two of you have shared throughout the year. This is an especially a great idea for couples who have known each other since childhood and the family's share many memories as well.

There is no reason that you cannot create unique centerpieces that having meaning to you and your fiancé. If you choose to use candles and flowers, that is fine too, but you should know that your options are endless. It is your wedding afterall.
---
---
Leave Beautiful Wedding Centerpieces and Go Back To Wedding Centerpieces
Go Back To Wedding Ideas