Anguilla Beaches – A Caribbean Honeymoon and Vacation Destination
3 Resorts and Things to Do on Anguilla, a Caribbean Island
Over 30 beautiful Anguilla beaches will make your stay at Anguilla Island busy and fun! Anguilla Island is probably the best among all the Caribbean islands, unknown to many, and an unexploited paradise. Anguilla Island is an ideal honeymoon destination because this enchanted little island has unique attributes, different from any other destination you can think of.
_______________________________________________________________________________
Advertising Disclaimer:
Pamela Kazmierczak (owner of wedding-planning-101.com) is a participant in the Amazon Services LLC Associates Program, an affiliate advertising program designed to provide a means for sites to earn advertising fees through advertising and linking to amazon.com.
On my pages you will find text links and photo links to amazon products as well as other programs I am an affiliate of. I also use other forms of advertising such as google adsense. 
If you click to add or purchase an item through a link, I might earn a commission.
_____________________________________________________________________________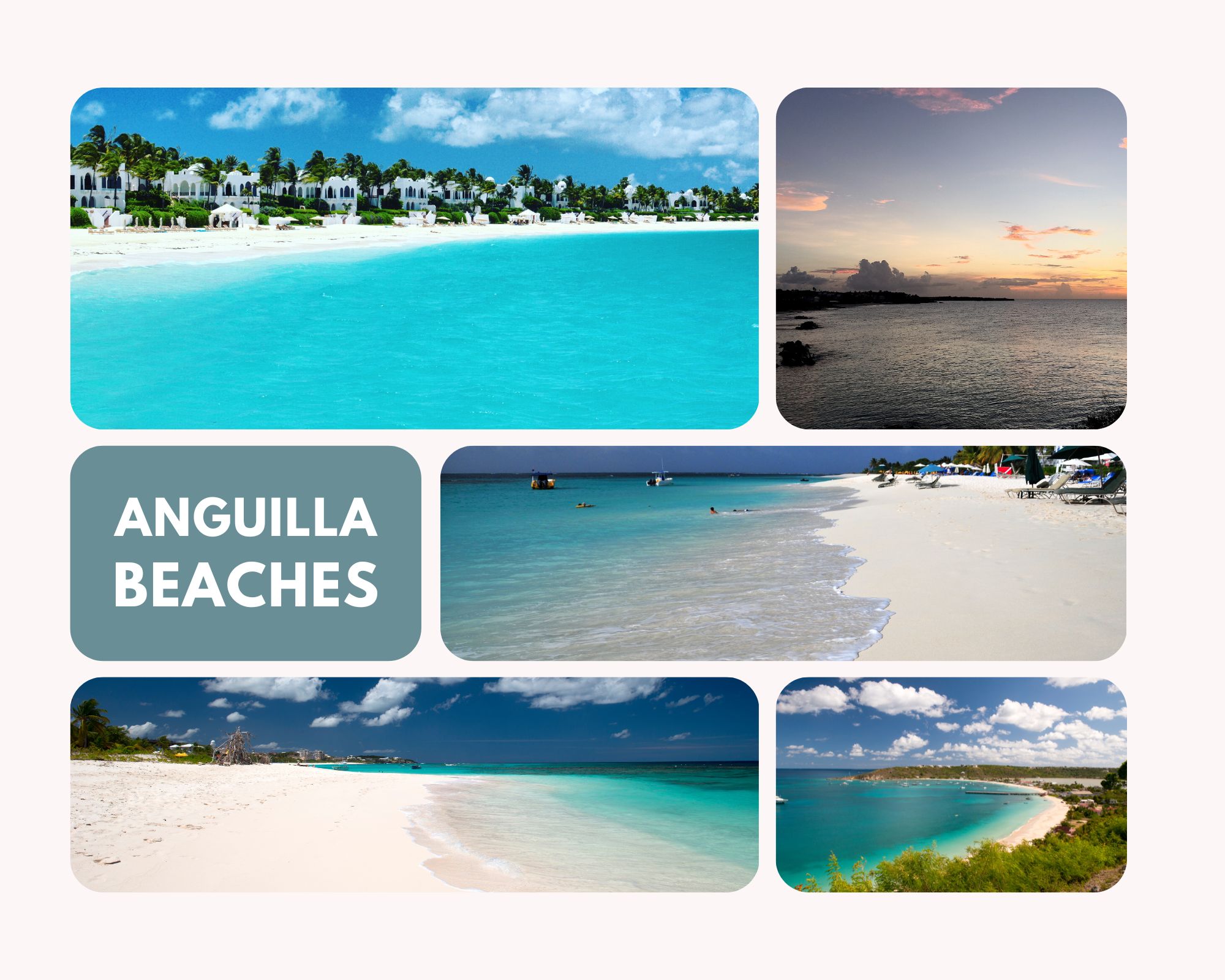 Anguilla Beaches – What To Do While On Vacation
The 33 Anguilla beaches are spectacular, unique from each other, with soft and fine sand and crystal clear blue waters. You can enjoy the waters according to what ambiance you would like to have. Little Harbor beaches are peaceful and serene and encourage relaxation and romance. Or you can always go wild and adventurous at Windward Bay, where everybody enjoys a lively, fun vacation and playing under the sun. East Shoal Bay is a cosmopolitan, biggest, and most popular Anguilla beach and was voted by many as the "best beach in all the Caribbean Islands."
Anguilla island weather is like summertime all year round, a perfect little island for fun, enjoyment, and relaxation. At night, you can hold hands and stroll along the seashores or have fun bar hopping with many casual bars located at the beach's shores. Enjoy the endless sands, which will amaze you more than this treasured little island has many beaches!
They said this is the hiding destination of rich and famous people, to relax and unwind, far from the loud, busy city full of stress and deadlines! Anguilla beaches are the best spots to play around, have a lazy day for you and your love! Let your hair down and enjoy your heart out with all the best activities Anguilla Island has to offer.
Snorkel, swim, party, boat races, and bar hopping are some of the most enjoyable activities you can do at Anguilla Island, plus the warm, happy people surrounding the place! Festive sea foods and cool rums to make you wish you won't go home just yet! So enjoyable yet not overly crowded, with no bad weather and no boring spots. A honeymoon will never be as fun and exciting as spending your romantic beginning at Anguilla beaches.
You can also enjoy a serene experience at Anguilla Island, with its 17 lovely saltwater ponds to sit back and relax on, dream on and plan your new life ahead of you; so perfect for a quiet time together. The saltwater ponds are the best for bird watching or fishing, or simply doing nothing!
Peaceful and calm; a true feeling of being home in the arms of the loved one. Endless memorable smiles, laughter, hugs, and kisses will fill your hearts every day of your honeymoon; make your love story start with the overflowing happiness only Anguilla Island can offer.
Anguilla Beaches – Where To Stay
Now that you have so many ideas of everything you can do on an Anguilla Beaches honeymoon or vacation – where will you be staying? Some many resorts and hotels would be perfect for you! Let's look at a couple of the choices for your romantic vacation.
Four Seasons Resort and Residences Anguilla
Four Season Resorts and Residence Anguilla, I mean, wherever you go – is the Four Seasons ever a bad choice? Certainly not! This remains the case at this Anguilla resort.
There are a wide variety of room options for you to choose from. The Four Seasons Resorts and Residence in Anguilla has 4 villas, 2 townhomes, 1 Penthouse, 3 residences, 3 suites, and 3 different guest rooms to choose from. This will allow you to find the perfect accommodations no matter your reason for traveling there.
There are many services and amenities available during your stay. Besides enjoying time in the sun on the Anguilla beaches, you can also visit the three outdoor pools, the sea centre for water sports and beach equipment, or be adventurous with land sports such as tennis, basketball, and rock climbing. You can also take cooking and yoga classes, participate in island painting, visit the spa or go shopping at their boutique.
The resort also has 4 different restaurants and in-room dining to enjoy.
Frangipani Beach Resort
The Frangipani Beach Resort is another lovely choice for your Anguilla vacation. This resort offers rooms, suites, and villas. You can choose from a 1, 2, or 3-bedroom suite, a Jr. Suite or a Penthouse suite, a deluxe ocean view room, a luxury ocean view room, a non-ocean view room, or the Villa. The Villa is a 5000 square foot, a four-bedroom unit that includes a spacious second-floor balcony, a private pool, and a pool deck and also offers, upon request, a private chef and butler.
While spending your time at the Frangipani Beach Resort, you will discover many things to do. They have a fitness facility, bicycles, tennis, basketball, concierge service, a weekly cocktail party, and a beautiful Bar and Restaurant called The Straw Hat.
Of course, you will also have access to pools and the beach for all your tropical vacation fun.
Zemi Beach House
Our final recommendation for your Anguilla trip is the Zemi Beach House. This hotel and resort are gorgeous to stay in on your Caribbean vacation. For accommodations, they have many different room types to choose from. You can select one or two king-sized beds in a garden or ocean view room. You can also get an oceanfront suite, a beachfront suite with two or three bedrooms, or a penthouse suite with two or three bedrooms.
While staying at the Zemi Beach House, you can participate in water sports, tennis, yoga, or use their fitness center. They have two restaurants, three bars, and a boutique to shop at.
Some fun things to do include borrowing a picnic basket for a romantic picnic lunch, having a private dinner on the beach, or going to a rum tasting. You can also enjoy time together on the beach, lounging at one of the pools, or getting a treatment at their spa.
---
---
Leave Anguilla Beaches and Go Back To Top Honeymoon Locations
Go Back To Wedding Ideas