Vintage Wedding Cake Toppers
Are you looking for vintage wedding cake toppers? 

Use A Family Member's
Usually brides and grooms who choose to use vintage wedding cake toppers are doing so to honor a family member. Whether one of the couple is especially close to a family member who offers up their wedding topper or it is a time honored tradition to use the family cake topper, many brides choose to use a family heirloom instead of buying something new. Of course if you are using a heirloom this will certainly qualify for something borrowed.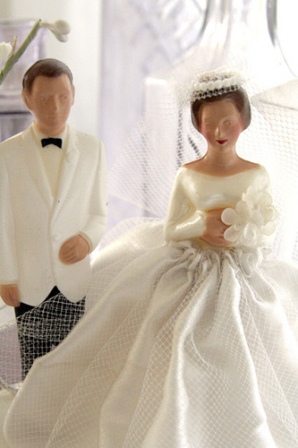 The Traditional Wedding
If you are not using a vintage topper to honor a family member it may be that you just want to use a topper which is more traditional in nature. That is perfectly fine. There are many places you can shop online for more traditional wedding cake toppers. If you are having a very formal or very elegant wedding vintage or traditional is the way to go. 

Leave Vintage Wedding Cake Toppers and go back to Wedding Cake
Go Back To Wedding Ideas