Las Vegas Garden Wedding - A Dream Come True
Do you want to have a Las Vegas Garden Wedding? The proposal is done and you are to plan for your dream wedding. What would you like it to be? Would you like to have a simple wedding, a grand celebration, a traditional wedding or a romantic get-away in Vegas? We have known celebrities and famous people having their wedding in Vegas. Elvis Presley is one of the most remembered celebrities who had chosen the place for his wedding and had been a favorite theme for decades. If you are interested in romantic wedding locations - Las Vegas may be perfect for you!

_____________________________________________________________________________
Advertising Disclaimer:
Pamela Kazmierczak (owner of wedding-planning-101.com) is a participant in the Amazon Services LLC Associates Program, an affiliate advertising program designed to provide a means for sites to earn advertising fees by advertising and linking to amazon.com.
On my pages you will find text links and photo links to amazon products as well as other programs I am an affiliate of. I also use other forms of advertising such as google adsense. 
If you click an add or purchase an item through a link, I might earn a commission.
_____________________________________________________________________________
There are a lot of couples dreaming of a Las Vegas Garden Wedding. The sun shines in Vegas and most popular for its grandest garden. Couples flew from other parts of the world just to fulfill their only dream wedding- The Las Vegas Garden Wedding. Las Vegas Wedding is truly romantic as they say, but what is with Vegas that couples would want to marry in such place? 

Las Vegas has redefined wedding experience with its finest wedding packages combined with good services and facilities. Different Chapels arranged for the romantic occasions are truly breathtaking. Thematic designs from traditional, customary to the most wedding theme unimaginable are always available for couples who wanted to make their solemn vows. 

Travelling to Vegas is easy. The airfares are at reasonable prices and there are more hotel accommodations available to suit your preference and are surely to fit in your budget. Obtaining a marriage license requires no waiting period. A simple and easy process, you can even ask wedding coordinators to assist you in obtaining one.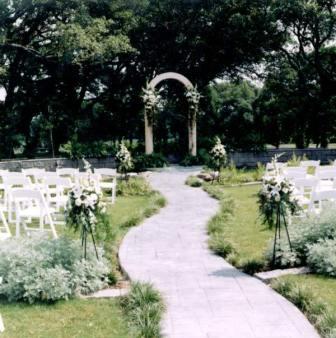 Your dream Las Vegas Garden Wedding can do come true affordably. Choosing from variety of garden for the celebration, one is sure to capture your heart. Las Vegas Wedding has variety of styles to choose from, from traditional to elegantly designed wedding packages, from the cheapest to the most expensive package that will surely make weddings memorable. Transform the chapels to anyway you like featuring its different themed stained glass windows and vaulted ceilings. Fabulous chapels can be combined with breathtaking gazebos covered with vines and flowers to complete the Las Vegas Garden Wedding Dream.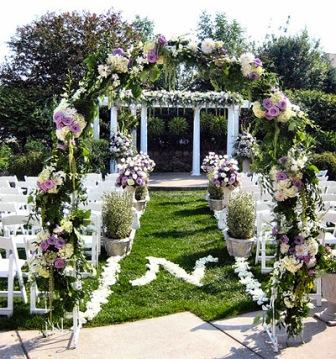 Decorated gardens with carousels and picturesque fountains will surely win your heart. A selection of cake tops, pens, knives for the reception, the pillows of the bearers and baskets full of petals for the flower girls, wines, toasting glasses and unity candles are available to complete the Las Vegas Garden Wedding.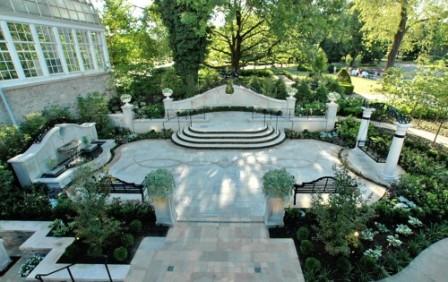 For couples who want a wedding to remember, take those airfare and have a romantic get-away with your dream Las Vegas Garden Wedding. 

Leave Las Vegas Garden Wedding and go back to Wedding Ceremony
Go Back To Wedding Ideas