Hemp Wedding Dresses
Hemp wedding dresses are becoming more and more popular these days especially for couples who want to have a green wedding. Anyone who is looking to be more eco-friendly on their wedding day may want to choose more natural fibers for their wedding dress. Choosing to wear a hemp wedding dress allows you to remain beautiful as well as being conscientious of the environment. 

If you are unsure about this you could instead look into wearing a dress that had been previously worn, wearing something that is traditionally only for one use instead of buying something new would certainly be a step to helping create a green wedding. However, if the reason you are choosing shopping for something new instead of shopping for this environmentally friendly material based upon available styles you really shouldn't worry. Hempwedding dresses have come a long way and more and more traditional and beautiful styles are available than ever before.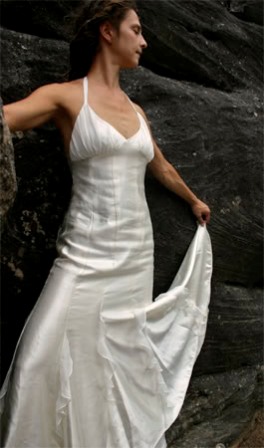 As wearing hemp and other natural fibers gains in popularity so does the amount of boutiques and shops in which you can choose to buy from. There are plenty of boutiques to choose from online. Just as the amount of boutiques continue to pop up so does the amount of good designers and wonderful styles. Wearing a hempwedding dress does not mean that the bride does not have a choice of boutiques, designers or styles to choose from. Nor does it mean that a bride will not look beautiful and be comfortable for her day. What it does mean is that now the bride can have all those things and hemp creates a wonderful green wedding at the same time.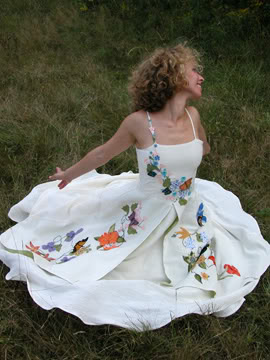 Leave Hemp Wedding Dresses and go back to Wedding Dresses
Go Back To Wedding Ideas