The Guest List
Setting The Wedding Guest List
Ah, the guest list. What would a wedding be without the guests? Sure you would still get married, which is of course the most important thing, to connect and to commit to our soul mate. Keep reading to find out how to make your wedding guest list.



<!********** SPLIT TESTING ADSENSE CODE *****************> <!********** SPLIT TESTING ADSENSE CODE *****************>



Don't forget guests have their place too. Without wedding guests who would watch us walk down the aisle? Who would cry during the ceremony, be touched by our vows or rejoice during our kiss?

It is one thing to know that we need wedding guests; it is another to know who they will be. There are many questions that need to be addressed between you and your fiancé.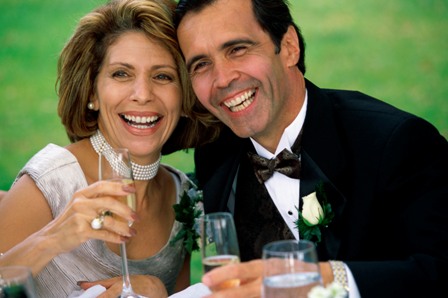 How large will your wedding be?



Is your budget limitless or do you have money constrictions on how big of a wedding you can have?



How are guests being chosen? Does each you are your fiancé have an equal number of guests or are selections being made in a different way?



Are you inviting only family or friends or are you also inviting colleagues?



Are children allowed?


Maybe these questions are not even questions that can be addressed by your fiancé and yourself alone. If someone else is bankrolling the wedding they may have something to say about the wedding.



More Wedding Guest List Ideas
Who To Invite
Weddings and Children
Subscribe to our free monthly newsletter today! All subscribers get access to a free wedding planning ebook.
Wedding Ideas Newsletter
Share your wedding stories today! Share wedding planning stories and your ideas today. Share what you know and ask our readers for their advice and thoughts on your questions and ideas!
Wedding Stories and Advice
Leave Guest List and Go Back To Date And Place
Go Back To Wedding Ideas
Looking For Wedding Ideas? Search This Site For What You Are Looking For!


Custom Search