Date and Place
<!********** SPLIT TESTING ADSENSE CODE *****************> <!********** SPLIT TESTING ADSENSE CODE *****************>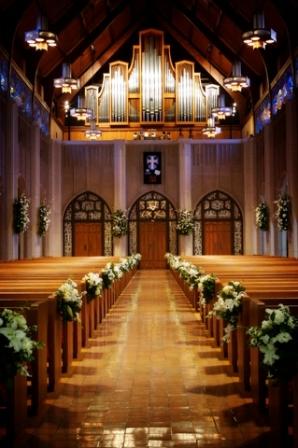 Choosing the date and place is a crucial decision.

The date you choose is important for many reasons. When getting married you want the date to fall within a particular season, a time frame which allows you to adequately plan your wedding as well as a time when your guests will be able to attend your wedding.

The place is equally important. The place you marry as well as where you hold the wedding reception contribuate significantly to the mood or feel of the wedding.

Places can be choosen for many reasons. If you decide to walk down the aisle of a church this may be because your family expects you to get married in their place of worship. If your dream is of a romantic wedding you may choose a beach wedding or a destination wedding. Perhaps your wedding is small, for the closest family and friends only and so you decide to get married in a home. Each decision is different and it is important to make decisions based upon what you want and what you can ultimately afford.


More On The Date and Place
Holiday Weddings
Setting Your Date – Things To Consider when Choosing Your Wedding Date
Subscribe to our free monthly newsletter today! All subscribers get access to a free wedding planning ebook.
Wedding Ideas Newsletter
Share your wedding stories today! Share wedding planning stories and your ideas today. Share what you know and ask our readers for their advice and thoughts on your questions and ideas!
Wedding Stories and Advice
Leave Date and Place and Go Back To Wedding Ideas
Looking For Wedding Ideas? Search This Site For What You Are Looking For!


Custom Search