Advertising Info and Rates
At Wedding Ideas we sell advertising to quality advertisers who are directly related to our site concept and subjects, and which will be of interest to our visitors.


We sell three types of advertising:


Text links - above the fold, right hand column
Banners - above the fold, right hand column - size 200 x 200
Content pages - full dedicated page to your business or website including photos and links back to your site.


All of the ads on our site utilize the no follow rule according to googles guidelines


Here is a excert from that page:


"Links purchased for advertising should be designated as such. This can be done in several ways, such as Adding a nofollow attribute tag"


Competitive Pricing:


Our pricing is competitive compared to print wedding magazines. You can brand your product and expose your company, logo, website or buisness to brides across to nation as well as internationally for a fraction of the cost.


Buy Now


We have separate pricing for tier two pages (pages directly linked from the nav bar - example wedding centerpieces) and tier three pages - pages you can not get to from the nav bar, but which you can get to from a tier 2 page. Tier three pages are cheaper but might be more related to your own website or business. These types of advertising (links and banners) are sold on a monthly basis with a discount for longer terms.


If you buy a text link we need to know the text link working, as well as up to 25 word description.


If you want a banner ad it needs to be 200 x 200. If you do not have one I can suggest a cheap provider to design it for you.


If you buy a content page this will be a permanent page with a one time fee. The page will be 400 - 500 words which can either be written be us (if you provide some basic info) or by you, but will be subject to editing. If you have photos to provide we will use them as well - up to 10 photos per content page. You must own the rights to the photos and give us permission to use them. This page will link back to your business (with a no follow tag). If you do not have a webpage we can list other contact info, like your phone number.


Ready To Buy? Get More Info.


Pricing:



Tier Two Text Links
One Month
$50.00
Six Months
$250.00
One Month Free
One Year
$500.00
Two Months Free
Tier Three Text Links
One Month
$25.00
Six Months
$125.00
One Month Free
One Year
$250.00
Two Months Free
Tier Two Banner Ad
One Month
$100.00
Six Months
$500.00
One Month Free
One Year
$1000.00
Two Months Free
Tier Three Banner Ad
One Month
$75.00
Six Months
$375.00
One Month Free
One Year
$750.00
Two Months Free
Content Page
One Original Content Page
$750.00
Permanent



Buy Now


Why buy advertising from us?


We offer wedding related websites and businesses exposure on our website which in May 2010 got almost 50,000 unique visitors. Our visitors are looking for help with wedding planning, places to shop, wedding photos and everything related to the wedding ideas and planning process. If you are looking for additional exposure for your website, you should consider buying advertising from us. We have the right to refuse any advertiser we do not feel is appropriate for our website. If you are interested in advertising, please fill out the form below and we will get back to you soon.


May 2010 Traffic Screen Shots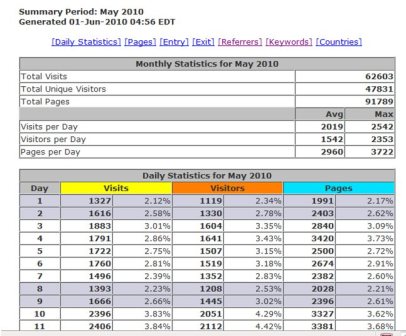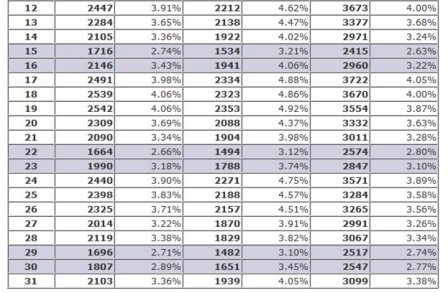 When buying advertising it is important to consider how much traffic will be available to view the ads and help brand your name. The experts disagree about the amount of websites that exist today. The low estimate is 100 - 200 million websites, where the hign estimate is over 800 billion. Either way, with my alexa number, my website is in the top 1/2 percent of all websites. This means that this website gets more traffic that 99.5% of all websites in the world.


Between My current traffic stats and my alexa rating - what are you waiting for? Are you ready to brand your business to brides? Get your business out there and let the bridal community know who you are.